Julie Cairnie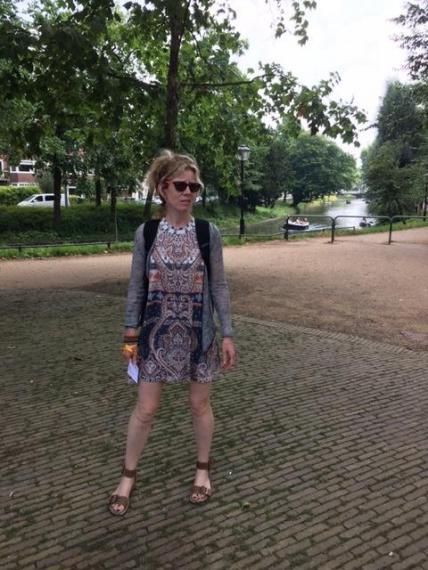 School of English and Theatre Studies
Description
I work hard to bring together two core aspects of my scholarly life: teaching and research. My major field of research is Southern African literature (Zimbabwean and South Africa). It was while I was working as a student-teacher at Mutorashanga Secondary School in Zimbabwe that I began to blend research and teaching. In the school's modest library I read the Zimbabwean canon: Lessing, Marechera, Mungoshi, Hove, and others. I was teaching (and, frankly, learning) an Afro-centric curriculum. My students told me their stories, and I quickly figured out that I wanted to do meaningful scholarly work: not only to familiarize myself with the literature of colonial and postcolonial Southern Africa, but to figure out my own relationship to this material as a white woman. My dissertation was a study of poor whites and philanthropy in white South African and Zimbabwean writing (published as Imperialists in Broken Boots: Poor Whites and Philanthropy in Southern African Life Writing, Cambridge Scholars Publishing).
I have since moved on to try to understand the land crisis and the crisis of childhood through Zimbabwean literature and other cultural texts, and have published articles on these topics. I also have an unshakeable attachment to an early 20th-century British working-class novel: Robert Tressell's The Ragged Trousered Philanthropists (1914). Tressell's canonical socialist text is deeply informed by his decade spent in South Africa in the 1890s. In 2008 I co-edited/co-wrote a collection of essays, with Marion Walls (Essex University): Revisiting Robert Tressell's Mugsborough: New Perspectives on The Ragged Trousered Philanthropists (Cambria Press). Our book re-examines Tressell and his book in terms of gender and colonialism (masculine embodiment, women's suffrage, Ireland, and South Africa).
I co-edited another text, Moving Spirit: The Legacy of Dambudzo Marechera in the 21stCentury (Lit-Verlag, 2012), with Dobrota Puchererova. Moving Spiritis a multimedia collection on the iconoclastic Zimbabwean writer, Dambudzo Marechera (1952-87), and includes various personal, creative, and scholarly perspectives on his life and texts. The book demonstrates the growing influence of Marechera among writers, artists, and scholars worldwide. There is an accompanying DVD with audio-visual creative contributions and rare archival material.
Recently, I have been writing about sport, and published an article called "Reading Running" that examines the practice of traveling to Africa (and particularly Kenya) to pillage its running resources. I am a passionate runner, but also recognize the ways in which sport, even recreational sport, requires a careful reading. My most recent article on sport is a study of Canadian hockey masculinities in two texts: Stephen Harper's A Great Game and Richard Wagamese's Indian Horse. A lot of my research now looks at Canadian Indigenous-Settler relationships, and draws comparisons to Southern Africa. Despite these various turns in my research (and teaching), there is a clear pattern. At the core I am interested in forming ethical relationships with people who allow me to visit or settle in their homes, and perhaps even develop a sense of emplacement myself.  
Education
B.A. (Philosophy and English Literature), Brock University (1991)
M.A. (English), York University (1993)
Ph.D. (English), York University (1998)