Mark Lipton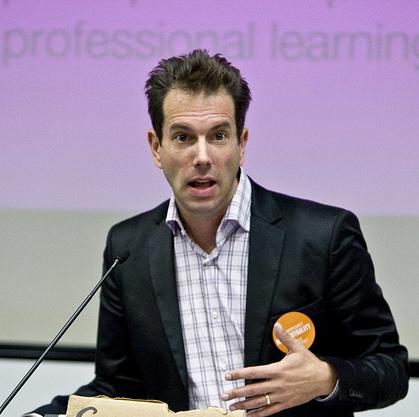 School of English and Theatre Studies
Description
MARK LIPTON is Professor in the School of English and Theatre Studies at the University of Guelph. He is the author of Research, Write, Create: Connecting Scholarship to Digital Media (Oxford UP, 2014) and works at the cross-sections of media and education, where young adults' conceptions of media, culture, and learning (trans/inter)-act across contexts of spectacle, performance, and identity. Current research interests include queer theory, camp politics, body sovereignty and human kinesthetics, queer data, privacy policy literacy, surveillance, mobilities, bioethics, and artists' uses of Crispr-Cas9 technology.
Lipton was Primary Investigator and subsequent author of Smoke Screens: From Tobacco Outrage to Media Activism (Children's Health Initiative 2000-2003); Media Education Project (Canadian Council on Learning & Social Sciences and Humanities Research Council of Canada [SSHRC] 2007-2012); & currently PrivacyStories and the PrivacyBooth (SSHRC 2016-2020). Additional research funding includes support from Mellon Foundation, Ford Foundation, United Way, and others.
Lipton's work co-editing Visualizing the Web: Evaluating Online Design from A Visual Communication Perspective (Peter Lang 2010) demonstrates a wide and varying intellectual curiosity across multiple disciplinary approaches and methods. 
He teaches courses about culture and communication, digital literacy and pedagogy, performance studies, and research methods. In the classroom, he strikes a balance between theory and practice by employing alternative pedagogical models from multidisciplinary perspectives. He taught both middle and secondary school and worked as a teacher-educator and supervisor; he also works as a curricula specialist in the areas of communication, media, curriculum design, pedagogy, and assessment. 
Before coming to Guelph, Lipton directed the Media Ecology program (MA) at New York University, worked as a resource and site advisor for New York City public school teachers, taught at the Harvey Milk High School in New York City, held the Mellon Fellowship in visual literacy at Vassar College, and was the recipient of a Ford Foundation grant. He spent time as the education director at the Children's Media Project (now SPARK), a non-profit organization, where he developed health-promotion media literacy workshops. The New York State, Dutchess County, Department of Health and its Children's Services Council funded this multi-year research about health education and promotion, media literacy, and visual communication. 
Current Research interests
Digital knowledge production, Culture, Communication, Media, Technology, Education, Teaching, Learning, Pedagogy, English Education, Writing Across the Curriculum, Literacy, Media Literacy, Activism, Educational Technology, Digital Divide, Social Inclusion, Digital Storytelling, Research-Creation, Social Media, Digital Humanities, Social Justice, Confronting Sexism, Health, Wellness, Digital Policy Literacy, Privacy, Surveillance, Visual Communication, Bio-Hacking, Bio-Art, Perception, Performance, Identity, Queer Theory, LGBTQ+ Youth, Camp.