Michelle Elleray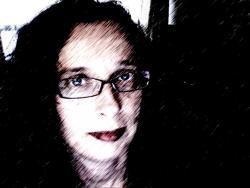 School of English and Theatre Studies
Description
Education
PhD, Cornell University
MA (Hons), University of Auckland
Postgraduate Diploma of Teaching, Auckland College of Education
BA, Victoria University of Wellington
Research
My current research is on the intersection of popular culture, empire and missionary culture.  Taking Victorian boys' adventure texts set in the South Pacific, I analyze their historical relationship to missionary texts and organizations, and thus the dynamics of evangelicalism in the formation of imperial masculinity.  Key authors studied are Frederick Marryat, R.M. Ballantyne, and W.H.G. Kingston, with Robert Louis Stevenson as riposte. I've also begun researching a new project on nineteenth-century juvenile missionary periodicals and Pacific Island missionaries.
My most recent publications have been on imperial authority and passivity in a Boy's Own Paper story by George Manville Fenn, focused on the South Pacific phenomenon of "blackbirding;" (b) the narrative foreclosure of British settlement in R. M. Ballantyne's 1857 boys' adventure novel, The Coral Island; (c) the representation of Pacific Island missionaries in The Coral Island; and (d) the popularization of scientific debates about the formation of coral islands into a discourse on missionary fundraising and children's agency in the 1840s and 1850s.
I'm happy to supervise work on Victorian prose (gender, children's literature, the detective novel, sensation fiction, fin-de-siècle literature, empire, missionary texts) and New Zealand and Pacific studies.
In addition to my academic research I work with Catherine Bush on the Parkdale Project. The Project sees students from the University of Guelph's Creative Writing MFA working on creative writing with Grade 7-12 students from Inner City Model Schools in Toronto.
Publications
"Imperial Authority and Passivity in the South Pacific: Geroge Manville Fenn's 'The Blackbird Trap.'"Victorian Periodicals Review 47.3 (2014): 319-43.
"Watermarks on The Coral Island: The Pacific Island Missionary as Children's Hero." Oceania and the Victorian Imagination: Where All Things are Possible. Eds. Richard Fulton and Peter H. Hoffenberg. Farnham, Surrey: Ashgate, 2013. 167-80.
"Sad Remains: Foreclosing Settlement in The Coral Island." Relocating Victorian Settler Narratives: Emigrants, Exiles, Returnees in Nineteenth-Century Fiction. Ed. Wagner, Tamara S. London: Pickering and Chatto, 2011. 153-64.
"Little Builders: Coral Insects, Missionary Culture and the Victorian Child." Victorian Literature and Culture 39.1 (2011): 223-38.
"Hell for White Men: Masculinity and Race in The Fortunes of Richard Mahoney." Postcolonial Studies13.1 (2010): 71-90.
"Turning the Tables: Domesticity and Nationalism in Wednesday's Children." Lighted Windows: Critical Essays on Robin Hyde. Ed. Edmond-Paul, Mary. Dunedin, NZ: Otago University Press, 2008.
"Crossing the Beach: A Victorian Tale Adrift in the Pacific." Victorian Studies 47.2 (2005): 164-73.
"When Girls Go Bush: Katherine Mansfield Ventures Out." New Literatures Review 38 (2002): 19-27. Reprint forthcoming in Short Story Criticism: Imperialism in Short Fiction. Gale/Cengage Learning.
"Heavenly Creatures in Godzone," Out Takes: Essays in Queer Theory and Film. Ed. Hanson, Ellis. Durham, NC: Duke University Press, 1999. 223-40.
"Weaving the Wahine Takatapui: Mirimiri and Tahuri." SPAN 48-49 (1999): 118-30. Reprinted in Queer in Aotearoa New Zealand. Eds. Alice, Lynne and Alice Starr. Palmerston North, NZ: Dunmore Press, 2004. 175-86.