Music Faculty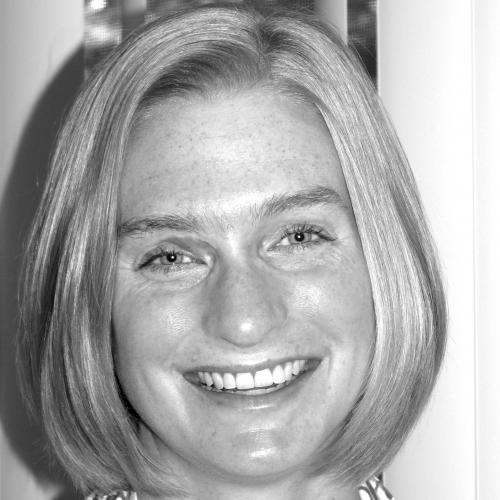 Kimberly Francis is Assistant Professor of Music (CLA), specializing in music of the twentieth- and twenty-first centuries, feminist musicology, and the intersections between trans-Atlantic and transnational systems of cultural transmission during the modernist era. She received her PhD in musicology from the University of North Carolina at Chapel Hill in 2010, writing on the professional partnership of Nadia Boulanger and Igor Stravinsky, work for which she received the Glen Haydon award. In 2008, the American Musicological Society awarded her the prestigious Paul A. Pisk Prize. Her research has been supported by grants from the American Association of University Women, the Social Sciences and Humanities Research Council of Canada, the American Musicological Society, and the Graduate School of UNC-Chapel Hill. Dr.Francis has recent or forthcoming articles in Musical Quarterly, Women and Music, the International Alliance of Women and Music Journal, the Revue de Musicologie and Music Theory Online. She will also be a contributing author to Patricia Hall's forthcoming Oxford Handbook of Music Censorship. Dr. Francis is currently developing a monograph on Nadia Boulanger's relationship with Igor Stravinsky and his family as well as a translated edition of Boulanger and Stravinsky's correspondence. Dr. Francis is delighted to join the faculty of the University of Guelph where she teaches both music history and music theory courses.
Kimberly Francis
Johnston Hall rm. 108
kfranc02@uoguelph.ca
ext. 52362
 
---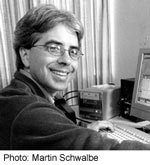 CV | CV PDF
jharley@uoguelph.ca
MacKinnon, room 214
519-824-4120 x52989
James Harley is a Canadian composer presently based at the University of Guelph, where he teaches digital music, composition, and related courses. He obtained his doctorate in composition at McGill University in 1994, after spending six years composing and studying music in Europe (London, Paris, Warsaw). His music has been awarded prizes in competitions in Canada (CBC, New Music Concerts, SOCAN), USA (McKnight Foundation), UK (Holland Prize, Huddersfield Festival), France (Bourges, MC2), Poland (Lutoslawski, Serocki), Japan (Irino), and has been performed and broadcast around the world. Some of Harley's compositions are available on disc (Artifact, ATMA, Kappa, McGill, Musicworks, PeP, Soundprints) and his scores are primarily available through the Canadian Music Centre. He has been commissioned by, among others, Codes d'Accs, Continuum, Ensemble contemporain de Montral, Hammerhead Consort, Kappa, Kore, Kovalis Duo, New Music Concerts, NUMUS, Oshawa-Durham Symphony, Open Ears Festival, Polish Society for New Music, SMCQ, Transit FestivalBelgium, Trio Phoenix, Vancouver Bach Choir. He composes music for acoustic forces as well as electroacoustic media, with a particular interest in multi-channel audio. According to Marc Couroux (Musicworks 69), Harley's music "resides at the intersection of a network of influences rather than proliferating from a central ideology Harley accepts that the complexity of nature requires a more artistically imaginative interpretation than the simple extension of an Arcadian, placid contemplation Harley consequently oriented himself towards the theory of chaos, which derives its principles from a much more global study of natural mechanisms than was previously allowed due to hyperspecialization James Harley defends on the highest level the great Canadian creative tradition, rooted in the natural world, a metaphor for the irreducible complexity of Canada and, by extension, of universal humanity."
---
Marta McCarthy
CV | CV PDF (currently not available)
mmccarth@uoguelph.ca
Johnston Hall, room 124
519-824-4120 x54377
Dr. Marta McCarthy, Conductor, is an Associate Professor at the University of Guelph, where she has been directing the choirs and teaching musicianship for ten years. She also conducted the University of Waterloo Choir for five years, and taught choral techniques at Wilfrid Laurier University and at the University of Toronto. A graduate of Westminster Choir College of Princeton (M.Mus), the Royal Conservatory of Music (ARCT, piano performance) and of the University of Toronto (B.Mus, B.Ed., Ph.D.), Marta was awarded the 1999 Elmer Iseler Conducting Fellowship. She also received an Ontario Volunteer Service Award, was named a member of the June Callwood Circle of Caring and, in 2005, was named a Woman of Distinction for Arts & Culture in Guelph.
Dr. McCarthy conducts the University of Guelph Symphonic Choir, Chamber Singers, Women's Choir and Women's Chamber Choir. The Women's Chamber Choir were finalists and received an Honourable Mention award in the 2006 CBC National Radio Competition for Amateur Choirs. The Chamber Singers perform at national events such as Podium 2002, University Voices 2002, 2004, 2006, Festival 500 (2005) in St. John's, Newfoundland, and at Kathaumixw International Choral Festival in Powell River, British Columbia. In the fall of 2005, the choir joined the Elora Festival Singers for a conducting workshop led by Noel Edison, and were featured in July 2006 at the Elora Festival.
---
CV | CV PDF
Johnston Hall, room 112
hspring@uoguelph.ca
519-824-4120 x58579
---
Applied Music Instructors
Rosemary Collins (piano)
David Davison (trombone)
Glyn Evans (voice)
Bruce French (classical guitar)
John Goddard (percussion)
Henry Janzen (violin, viola)
Andy Klaehn (clarinet, saxophone)
Tilly Kooyman (classical/bass clarinet)
Willem Moolenbeck (saxophone)
Joe Orlando (bass guitar)
Joe Sorbara (drums)
Howard Spring (jazz guitar)
Laurel Swinden (flute)
Ensemble Conductors
John Goddard (Concert Winds)
Henry Janzen (Chamber Ensembles)
Marta McCarthy (Choirs)
Ted Warren (Jazz Ensemble)
Joe Sorbara (Contemporary Music)