AIMIA/AGO Photography Prize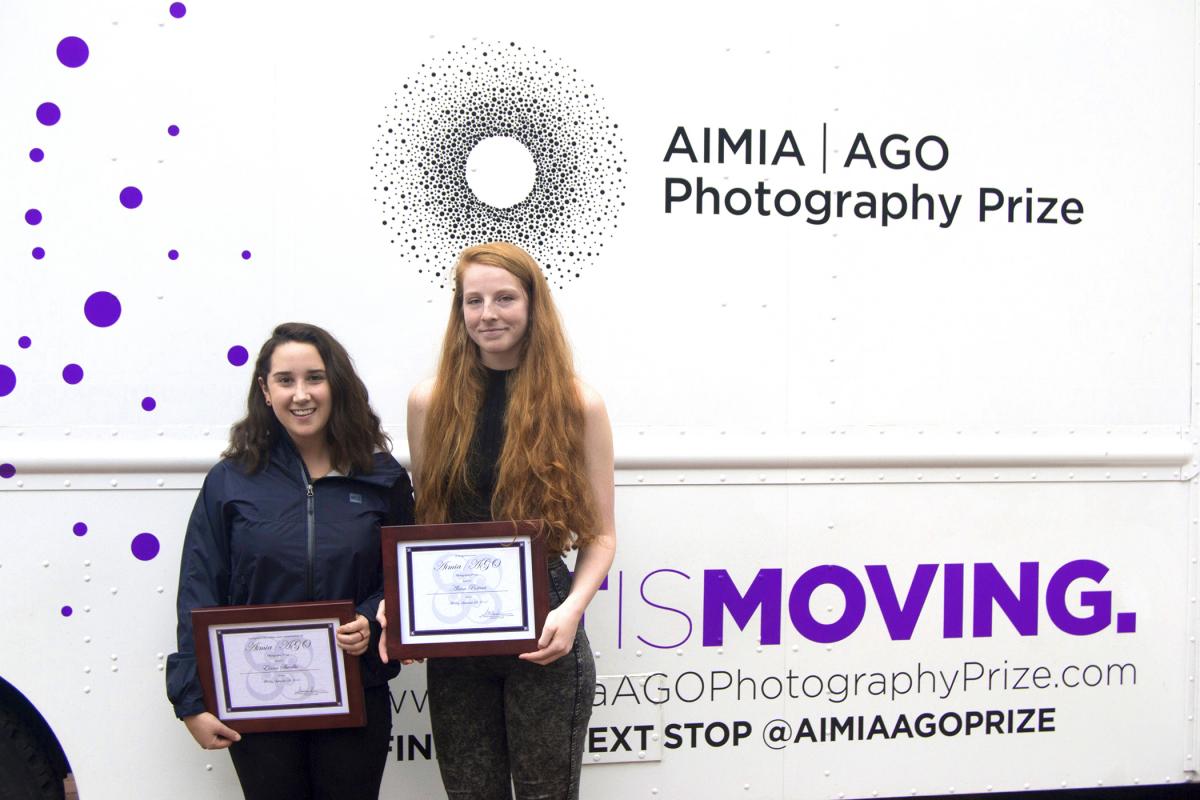 Pictured from left to right: Elana Shvalbe and Alison Postma 
SOFAM would like to congratulate Alison Postma, a student in the Studio Art program, who was awarded a prestigious scholarship prize through the Aimia/AGO Photography program. Selected from over 100 applicants, she receives $7000 towards tuition for her final year of undergraduate study.
Of this year's winners the jury wrote: "We were very pleased with the outstanding overall quality of all of the nominated artists. Each of the three winners takes on the conventions of various photographic approaches: Alison Postma's masterfully executed compositions investigate the uncanny dimensions of domestic spaces, Lodoe Laura's diverse body of work explores personal identity through performative gestures and a tactile engagement with the medium and Graham Weibe's confrontational yet poetic snapshots reference documentary traditions and reveal a compassionate engagement with his subjects. We congratulate them all." 
Congratulations also to Elana Shvalbe and Alexa Gargoum, who also submitted outstanding applications to the Aimia program. SOFAM has awarded them each $500.