Kimberly Francis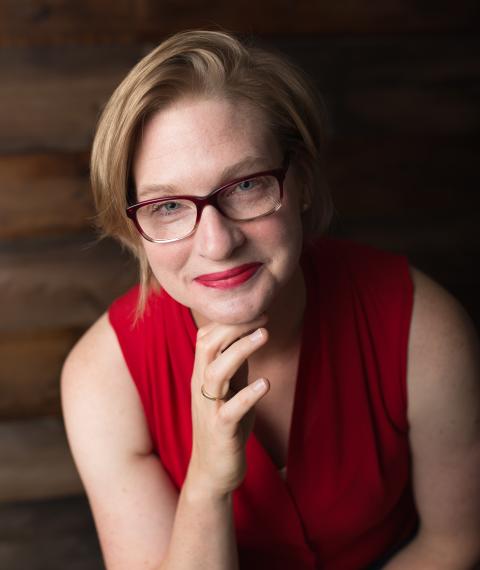 Professor, Music. Director of Interdisciplinary Programs
School of Fine Art and Music
Description
Kimberly A. Francis is a feminist musicologist and Professor of Music at the University of Guelph where she also serves as the Director of Interdisciplinary Studies for the College of Arts and an affiliate of the Sexualities, Genders, and Social Change program. Her research focuses on the intersections between gender and cultural engagement with an eye toward championing equitable and inclusive practices in the field of musicology. Her research has been featured internationally, including reviews in Gramophone Magazine and most recently by Craig Norris on CBC Radio's "The Morning Edition."
Dr. Francis received her PhD in musicology from the University of North Carolina at Chapel Hill in 2010, work for which she received the Glen Haydon Award. She has served as an International Fellow with the American Association of University Women, been an ERASMUS Mundus Visiting Scholar at Sheffield University (2016), and been a scholar-in-residence at Potsdam University (2015).  She will be a featured presenter at the August 2021 Bard Music Festival (NY, USA) on Nadia Boulanger and Her World, the first Bard Festival centered on a woman musician. Francis will also host the 30th Anniversary, international Feminist Theory & Music conference at the University of Guelph in July 2022, an event supported by a SSHRC Connections Grant and the Office of Research at the University of Guelph.
Francis' current research is supported by a five-year SSHRC Insight Grant, where she and co-PI Sofie Lachapelle are exploring ideas about French speech sounds as they developed in and were normalised through education, medicine, law, culture, entertainment, and phoentics from 1850-1914. Francis is also co-editing with Margot Irvine a series of collected essays on creative women in the shadow of the First World War. Francis' current monograph project involves an exploration of French, white women composers and their engagement with the occult during the interwar years. She is co-curator along with Alyssa Woods of A Sonic Tapestry, a series of works capturing Guelph musicians' reactions to the COVID-19 pandemic.
Francis is the author of Teaching Stravinsky: Nadia Boulanger and the Consecration of a Modernist Icon (Oxford University Press, 2015) which won the prestigious ASCAP-Deems Taylor/Virgil Thomson Award in 2016. She is the editor of Nadia Boulanger and the Stravinskys: A Selected Correspondence (University of Rochester Press, 2018), and co-editor with Jeanice Brooks of Nadia Boulanger: Thoughts on Music (University of Rochester Press, 2020). Francis has published articles in Cambridge Opera Journal, 19th-Century Music, The Musical Quarterly, La Revue de Musicologie, Women and Music, the Journal of the Society for American Music, the Journal of Online Learning, and the Journal of Music History Pedagogy.
Francis sits on the Board of Women and Music: A Journal of Gender and Culture and is the chair of the American Musicological Society's Membership and Professional Development Committee. With Rob Pearson, Francis currently co-chairs the AMS's signature Sustainable Mentorship Program, launched in July 2021. Along with Tes Slominski, Francis also serves as co-Editor-in-Chief of Grove Music Online's special project to revise content related to sexuality and gender.