Music
Love of learning is the basis for all intellectual and creative activity. Fostering a love of music engenders a passion for learning. The B.A. in Music at the University of Guelph is geared to students who have a significant interest in music and music studies within a wider liberal arts education. It is a comprehensive and flexible program that offers rigorous instruction in musical theory, intellectual approaches to the history of music literature, and the cultural contexts, meaning, and significance of classical, world, and popular musics. Students develop a high degree of musicianship through skills training, private music lessons (for those interested in advanced instrumental and vocal training), and participation in a wide variety of ensembles. Mind, ear, and body are integrated to achieve a wide-ranging understanding of music in the past and in the present, in the Western tradition and across the world. With new facilities in digital technology, we support the increasing importance of technology in musical production, distribution, and listening. Our students go on to further education and careers in music education (institutional and private), graduate music research, arts administration, performance, and production. Regardless of subsequent paths, all our students come away with a deep understanding of music as a component of the broader culture and music as an aesthetic and intellectual field.
Why take a Bachelor of Arts in Music?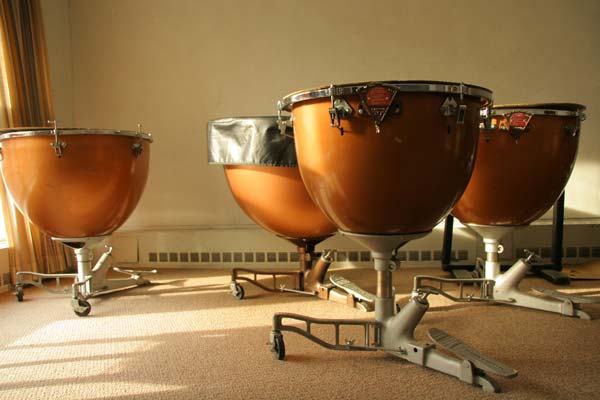 The B.A. in Music differs significantly from the more traditional Bachelor of Music degree where the primary thrust is on training professional musicians. Such programs tightly stream students into highly specific sub-disciplinary areas (such as performance, history, or theory), and offer few options for courses outside of music. Students must audition for entrance and most courses are not accessible to students from other disciplines. By contrast, the B.A. in Music integrates intellectual and practical training, and is inherently interdisciplinary, reaching out to students from across the arts and sciences. Analytical, critical, and practical training in music have transferable applications, because they foster strong communication skills, aesthetic sophistication, critical acumen, and cross-cultural understanding.
Students focusing on a career in music will normally take a Music Major, while the Music Minor is popular with a wide variety of students, including those who plan to enter law, medicine and veterinary school. The Area of Concentration is designed for the student who wishes to use music as a teachable subject for post-secondary music education.
The Bachelor of Arts in Music looks outward, towards the cultural, historical, and aesthetic significance of music in our contemporary, globalized world.
Our program offers:
Close contact between faculty and students
A great community of students with a strong Music Students Association
Top-notch ensembles from our award winning choirs to jazz, concert winds, chamber and contemporary music
Cutting edge digital music lab
A diverse and excellent faculty with national and international reputations
Music Major (honours)
Music Minor
Area of Concentration