Honours B.A. in European Studies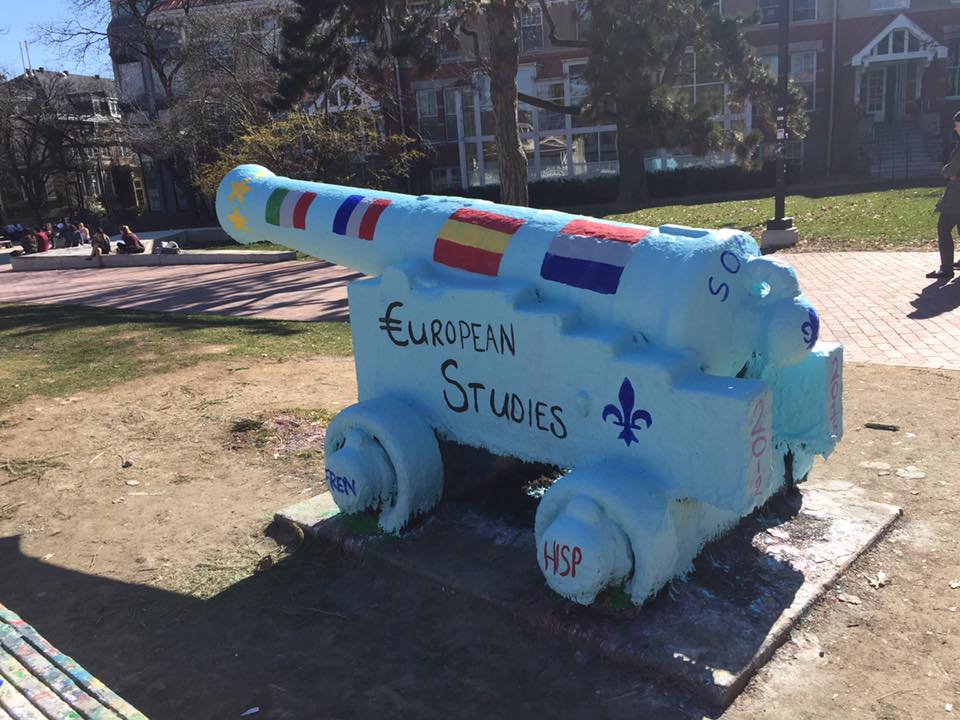 The growth in transnational and transcontinental connectedness has emphasized the need for a multi-disciplinary and comparative approach to culture, society, history, politics, and trade, and has created a demand for graduates with language and management knowledge and overseas experience, particularly in Europe. Our program in European Studies will prepare you for a career in Canadian-European relations. You will concentrate on German, French, Italian or Spanish and choose among history, political science, literature, art history, administration, economics, and business courses in an area of emphasis in either culture and civilization or business. You'll also gain cultural immersion in a study year in Europe.
 Sample Careers
Government
North American companies in Europe
European Companies in North America
Tourism
International administration
---
Major and Minor Requirements
The program is composed of a core (required courses) and an area of emphasis (restricted electives).  For the Major, students can choose an area of emphasis in either European Business or European Culture and Civilization. The core includes courses in European politics and history, history of European culture, competence in one language, and an introduction to business.  The Minor involves an area of emphasis in European Culture and Civilization and a core including history of European culture and competence in one language.
For the detailed requirements for the Major.
For the detailed requirements for the Minor.
---
Study Abroad


It is highly recommended that students spend their third year studying at a European university, in a country where their chosen core language is spoken. 
Successful completion of the European Studies major requires proficiency in one of the following languages (French, German, Italian or Spanish). In order to demonstrate language proficiency, students have two options: they may study for a year at a European University, in a
country where their chosen core language is spoken, or they may write a final research paper in the chosen core language within a required fourth year European Studies course (EURO* 4740). Students who can demonstrate that they have written a major academic paper or exam in their chosen language while participating in an approved study abroad year will be waived from the requirement of EURO*4740.
 
---
Recent European Studies graduate Caitlin Vito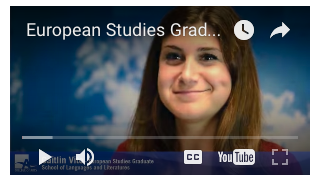 Caitlin Vito graduated from the University of Guelph in 2012 with a major in European Studies and a minor in German. As part of her programme, she studied at the University of Konstanz for the academic year 2010-11. She returned to Germany in the summer of 2012 to work as a research assistant at the University of Bremen, with a travel scholarship from the College of Arts. She graduated from the Erasmus-Mundus M.A. programme in Global Studies at the University of Leipzig.