Dr. Alain Thomas (1946-2020)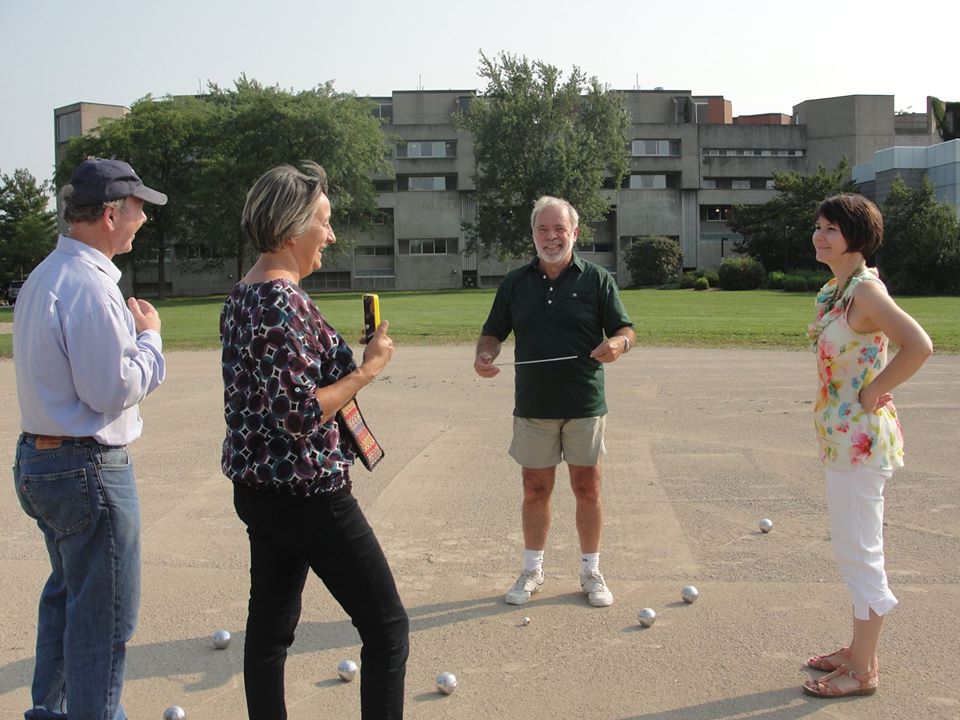 We are deeply saddened to announce the sudden passing of our colleague, Dr. Alain Thomas (1946-2020) on January 25th. Prof. Thomas began his career at the University of Guelph in 1983 after completing a Ph.D. in French Linguistics at the University of Toronto in 1982. He was proud of the reputation he had among students as a "tough" professor. His students had great respect for him, and he was devoted to them. Alain Thomas was a pioneer in sociolinguistic research on the French spoken in Ontario. He was interested in the relationship between the maintenance of French, language norms and variations in the situation of language contact. His research focused mainly on (socio)phonetic, phonological and lexical variation and change in French Spoken in Ontario, and on the acquisition of the sociolinguistic variation by FSL learners at the postsecondary level. His research on French immersion programs across Ontario made an important contribution to the understanding of this under-researched aspect of Second Language Acquisition in an educational context. He published several books, chapters, articles and pedagogical guides in a variety of high-profile journals such as such as Linguistica Atlantica, La Linguistique, International Review of Applied Linguistics, Canadian Journal of Applied Linguistics, Canadian Modern Language Review and the Queen's Quarterly. He also carried out sociolinguistic research on French spoken in South of France. He had a national and international reputation in the fields of phonetics and lexicology and was promoted to the rank of Full Professor at the University of Guelph in 2010. He retired from the University in 2015.
Alain was instrumental to the running of the Canadian Nice Exchange program for over 25 years and taught students in Nice on at least two occasions, most recently coming out of retirement to do so in 2016-17. He was a member of the executive committee for the Salon du Livre book fair in Toronto for the past 16 years. In addition to his research and his achievements as a teacher, Alain's colleagues remember him fondly for his contributions to department life. He repeatedly tried to teach us to play "boules" and organized us to go on the hikes that he so enjoyed. He was an excellent musician, who took on the persona of Marcel in his performances as an accordionist. He was a serious threat in table tennis, nationally ranked in the sport in France and the holder of several senior titles in Canada. He was also a good cook – especially proud of his French-onion soup and his excellent home-made wine. We will miss him very much.
There will be a visitation and reception in Alain's honour on Saturday February 22, 2020, at the Turner & Porter Funeral Home in Toronto (details below).
In lieu of flowers or gifts, we ask that anyone wishing to make a donation in Alain's name direct their support to either the Bruce Trail Conservancy or Nature Conservancy Canada.
https://brucetrail.org/
http://www.natureconservancy.ca/en/
Visitation/Reception details:
Date: Saturday February 22, 2020
Time: 2:00pm - 5:00pm
Location: Turner & Porter, Yorke Chapel
2357 Bloor Street West
Toronto, ON  M6S 1P4
(416) 767-3153
Some of Alain Thomas' main publications:
De la lettre au son (2009). Paris: Armand Colin. [in collaboration with P., M., and F. Léon].
La Variation phonétique: cas du franco-ontarien. (1998). Montréal, Paris, Bruxelles: Didier.
"Phonetic norm vs. usage in advanced FL2". (2004). In International Review of Applied Linguistics 42:365-382.
"La variation phonétique en français langue seconde au niveau universitaire avancé". (2002). Acquisition et interaction en langue étrangère (AILE) 17:101-121.
"L'acquisition du morphème NE au niveau avancé du FLS". (2002). La Linguistique fonctionnelle au tournant du siècle, Toronto: Eds du GREF, 327-334.
"Le franco-ontarien: portrait linguistique". (1990). In Mougeon, R. and E. Beniak (eds): Le Français parlé hors Québec: aperçu sociolinguistique. Quebec: P.U.Laval, 19-36.
"L'évolution des variantes phonétiques régionales méridionales dans le sud-est de la France", in La Linguistique 42 (1): 53-71.