Graduate School of English And theatre Studies
THINC Lab, University of Guelph
May 25-26, 2022
From the global pandemic to activist protests such as #BLM, climate change, workers rights, and the uncovering of unmarked graves at former residential schools across Canada, the events of the past 18+ months have shown an urgent need and desire for new modes of life.
Faced with the struggles of the past 18+ months, many of us are searching for a "new normal" that prioritizes equality, community, kindness, and human rights over colonial-capitalism. Despite these ongoing struggles, we remain hopeful that a better world is possible and where our collectivity matters in producing change and liberation. We are searching for a utopic future while continuing to struggle within a colonial-capitalist system. Against this cultural backdrop, this conference is interested in examining and problematizing the concept of utopia. How might artists, authors, playwrights, and critics reconcile with or problematize the underlying utopic (or perfectly imperfect) nature of the arts, including their "lofty" utopian aspirations? How might they (perhaps reluctantly, complexly) come to terms with projects that envision an equitable future but are nonetheless ethereal or aesthetic? How might utopic variations of the ideal foreground real political praxis? Utopias is looking to embrace the contradictory nature of the utopic by calling for imperfect, incomplete, and unprofessional abstract abstracts - including (but not limited to) papers, experiments, performances, poetry, or visuals that complicate the complicated potential of utopia within the performing arts, literary arts, and beyond. REGISTER for UTOPIAS
 
WELCOME CEREMONY: Elder Mary Lou Smoke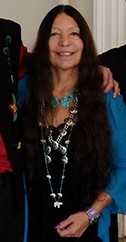 Mary Lou Smoke was born singing! Her life began in Batchawana Bay, Ontario where she was raised beside beautiful Lake Superior. At the age of 15, her family moved to Toronto where she joined the school choir singing everything from opera to Broadway musicals.  When Mary Lou was 18 years old, she took voice training from Art Snider at Sound Canada Recording Studio. This led to being asked to perform weekly at a Sunday gathering called The Boot Jamboree an event that featured Country and Western performers.  Mary Lou's mom Shirley once said that when her daughter began to sing "you could hear a pin drop!" She became the only permanent performer at the Boot Jamboree. In 1972 she was chosen to be Miss Native Toronto. She performed at many functions in the Toronto and Manitoulin Island area and was also invited to sing in Germany and The Netherlands in 1973.  
After that trip, she began singing with a musical group called "Miigwetch" (which means thank you in the Anishinawbe language). The band was formed by her mom, with Mary Lou on the lead vocals. Up until this time, Mary Lou didn't know about the culture and traditions of her people and was thirsty for knowledge about her Indigenous identity. There was little information available at home because her mom had attended residential school. Travelling with the band gave Mary Lou an opportunity to meet many Indigenous people across Ontario while the group played the circuit from Toronto to Sault Ste. Marie playing at many night clubs along the way. It was while on this trip that one of the band members injured their arm - so a replacement musician had to be brought in to help finish the tour. After this trip Mary Lou decided to become more independent and learned how to play the guitar so she could accompany herself. Her mom had bought her the Buffy Ste. Marie song book and she began her solo career. In 1976 she was one of the Indigenous performers at the Olympics singing songs that she wrote and some songs that were written by Buffy Ste. Marie.
Mary Lou met her husband Dan in the early 1970s in Toronto and they moved their little family to London in 1977. In 1990, during the Oka Crisis people in London were stopping the Smokes on the street seeking their opinion on what was happening in Quebec. During this time nobody asked the Native people what their side of the story was. All media outlets were sharing one sided information that was produced and distributed by bulletins written and issued by the police or the governments. (Provincial and Federal). In 1990 they were offered a 10 minute spot on an established radio program at CHRW - Radio Western. The show was called "Greenwaves, hosted by Jeremy Price. They have been broadcasting weekly since then on their radio showis called "Smoke Signals" (Sunday nights from 6:30 - 8:00 p.m.). In 1998 they were approached by the local tv station to produce and provide weekly commentary about Indigenous issues. They had an audience of about 8 million viewers. This relationship lasted for 20 years. In 2006 they were asked to teach a media course at Western University which they eagerly agreed to. It was for the Faculty of Information Media Studies, (FIMSD). It was called "The Representation of Indigenous Issues in the Mainstream Media, the Alternative Media and the Social Media. This led them to teaching a second course about Indigenous spirituality at Brescia University College. They began teaching this course in 2009 and completed teaching it in 2016. It was called "An Introduction to Indigenous Spirituality in the Great Lakes Watershed."
In 2013 Mary Lou became a "Woman of Distinction" which is a fundraiser for the Local YMCA. In 2019 Mary Lou received "The Lifetime Achievement Award" from the Forest City London Music Awards and in 2020 Mary Lou and Dan received the Peace Award which is a fundraising event that honours people who live their lives according to the Seven Grandfather Teachings which are Courage, Honesty, Respect, Love, Humility, Wisdom, and Truth. The Smokes received their award in the category of Wisdom.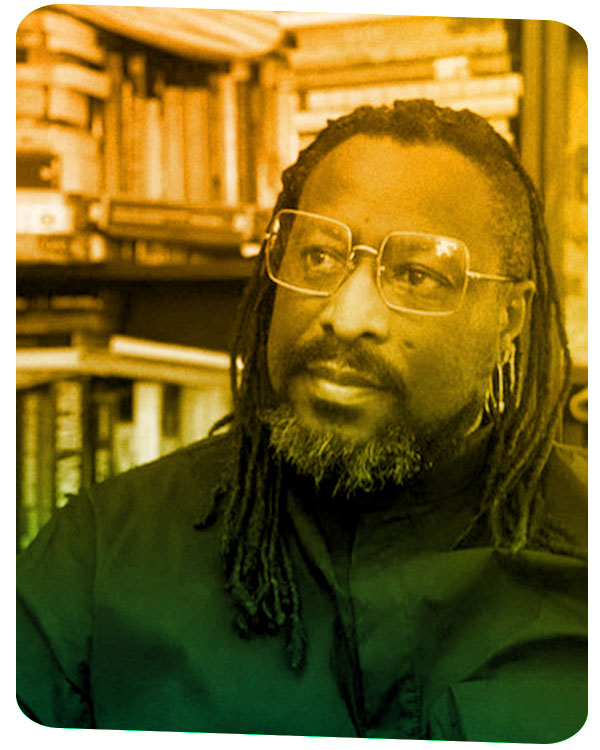 Rinaldo Walcott
is Professor of Black Diaspora Cultural Studies in the Women and Gender Studies Institute; and a member of the Graduate Program at the Institute of Cinema Studies at the University of Toronto. From 2002-2007 Rinaldo held the Canada Research Chair of Social Justice and Cultural Studies at OISE.
Rinaldo is the author of Black Like Who: Writing Black Canada (Insomniac Press, 1997 with a second revised edition in 2003); he is also the editor of Rude: Contemporary Black Canadian Cultural Criticism (Insomniac, 2000); Queer Returns: Essays on Multiculturalism, Diaspora and Black Studies (Insomniac, 2016). With Idil Abdillahi, he co-authored BlackLife: Post-BLM and the Struggle for Freedom (ARP Books, 2019). As well Rinaldo is the Co-editor with Roy Moodley of Counselling Across and Beyond Cultures: Exploring the Work of Clemment Vontress in Clinical Practice (University of Toronto Press, 2010).
Rinaldo's teaching and research is in the area of Black diaspora cultural studies and postcolonial studies with an emphasis on questions of sexuality, gender, nation, citizenship and multiculturalism. As an interdisciplinary Black Studies scholar Rinaldo has published in a wide range of venues. His articles have appeared in journals and books, as well as popular venues like newspapers, magazines and online venues, as well as other forms of media. His most recent books the Long Emancipation: Moving Toward Black Freedom from Duke University Press, 2021; and On Property (Biblioasis, 2021 which was shortlisted for the Toronto Book Award). He was born in Barbados.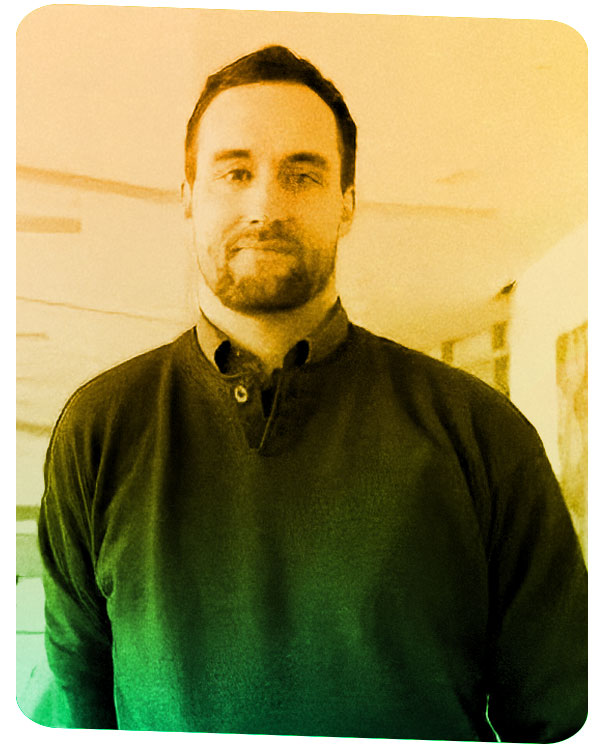 Chris Lytle
is a subject matter expert with regards to accessibility and disability as they relate to Human Rights, Diversity and Inclusion.
Over the past 15 years, he has advised both large and small public and private organizations with regards to implementation of policy, the development and distribution of training and the building of capacity to become inclusive communities. He was involved in the development of the Draft Text of U.N Convention on the Rights of Persons with Disabilities and has trained international NGOs to conduct Human Rights Monitoring, specifically in the African, European and Asian regions.
In 2017 He lobbied for and helped establish a Human rights and equity office at Brock University to hear rights complaints from people with disabilities,
Throughout all of his work he has maintained that disability discrimination is best viewed through an anti-ableist lens and he continues to use his experience to help people with disabilities that are part of diverse communities.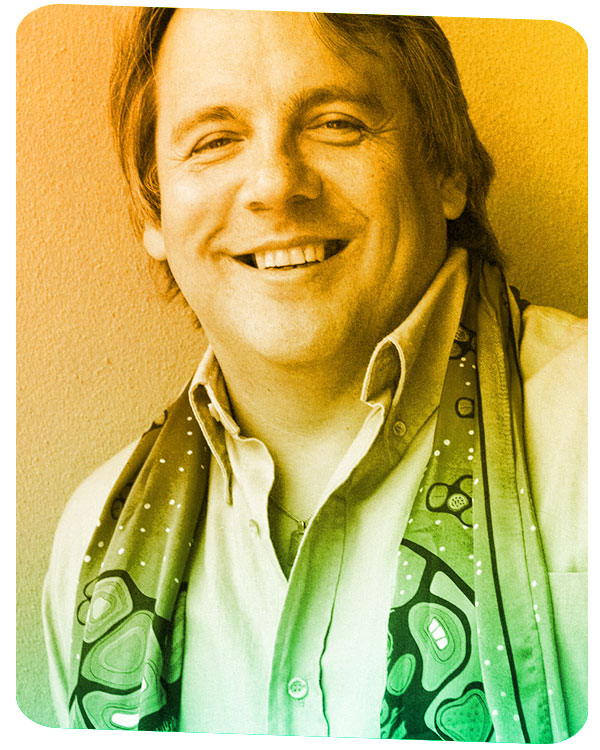 Drew Hayden Taylor
is an award winning playwright novelist, journalist and filmmaker. Born and raised on the Curve Lake First Nation in Central Ontario, Drew has done everything from stand up comedy at the Kennedy Center in Washington D.C. to serving as Artistic Director for Canada's premiere Indigenous theatre company, Native Earth Performing Arts Currently, the second season of his documentary series GOING NATIVE is airing on APTN, and his 34th book, a novel titled COLD, will be released this coming winter.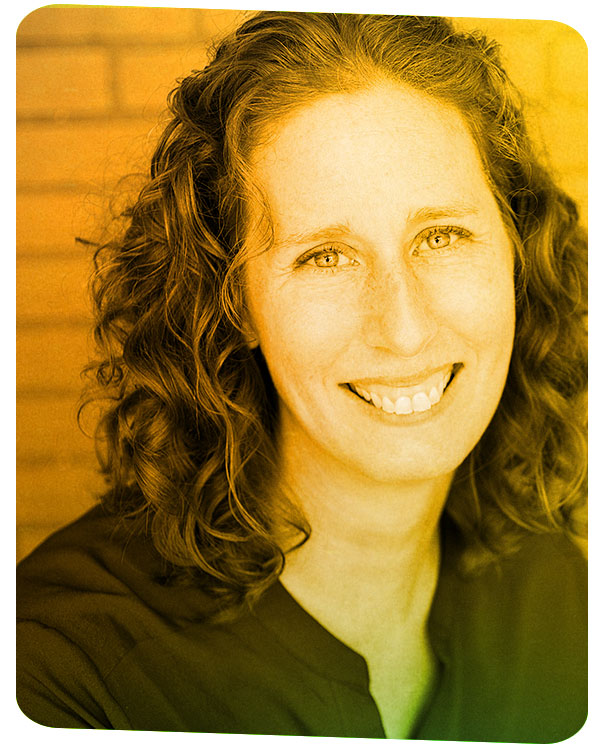 Deanna Kruger
is a Guelph-based playwright. She has received playwright-in-residence support from both the Canada Council for the Arts and the Ontario Arts Council. She's also an alumnus of Nightwood Theatre's Write from the Hip. Deanna has shared her love of theatre by serving as a mentor and facilitator of regional playwriting circles. In 2021, she mentored teen playwrights in partnership with the Guelph Arts Council and the Guelph Public Library. Her most recent play, Janet and Louise, premiered at the 2021 Here For Now New Works Festival. Deanna received a MA in English Literature from the University of Guelph.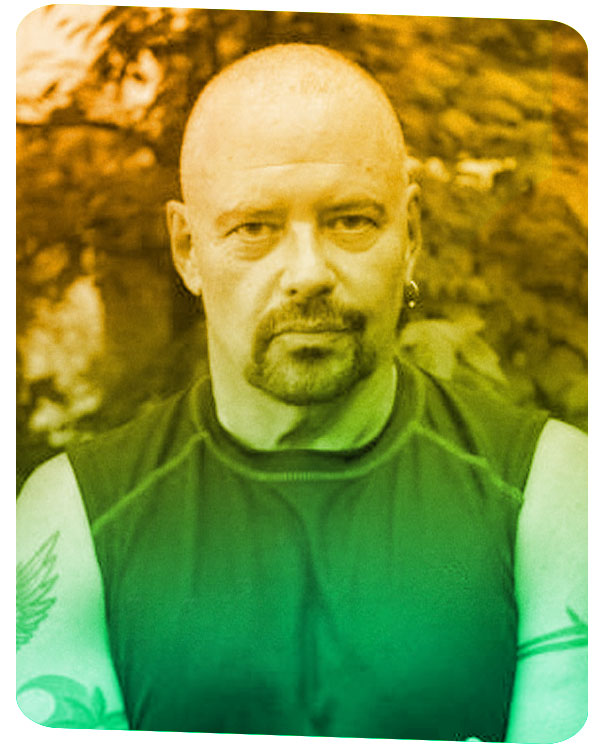 Sky Gilbert
is a poet, novelist, playwright, filmmaker, theatre director, and drag queen extraordinaire.  He was co-founder and artistic director of Toronto's Buddies in Bad Times Theatre -- one of the world's largest gay and lesbian theatres -- from 1979 to 1997. He has had more than 40 plays produced, and written 7 critically acclaimed novels and three award winning poetry collections. He has received three Dora Mavor Moore Awards as well as the Pauline McGibbon Award, and The Silver Ticket Award. There is a street in Toronto named after him: 'Sky Gilbert Lane.' His accessible yet well documented analysis of the appeal of Shakespeare — Shakespeare: Beyond Science: When Poetry Was the World — was released by Guernica Editions in September 2020. Of Shakespeare Beyond Science Alexander Leggatt said: "I read it with great interest and sympathy. Good stuff: Macbeth as more about imagination than morality; on our double-edged attitude to Prospero; and on the link between heterosexuality and effeminacy, a point so often misunderstood". In 2021 Dundurn Press published his 8th novel I, Gloria Grahame. He is presently working on his second book about Shakespeare: Shakespeare Lied. Dr. Gilbert is a professor of theatre at the University of Guelph.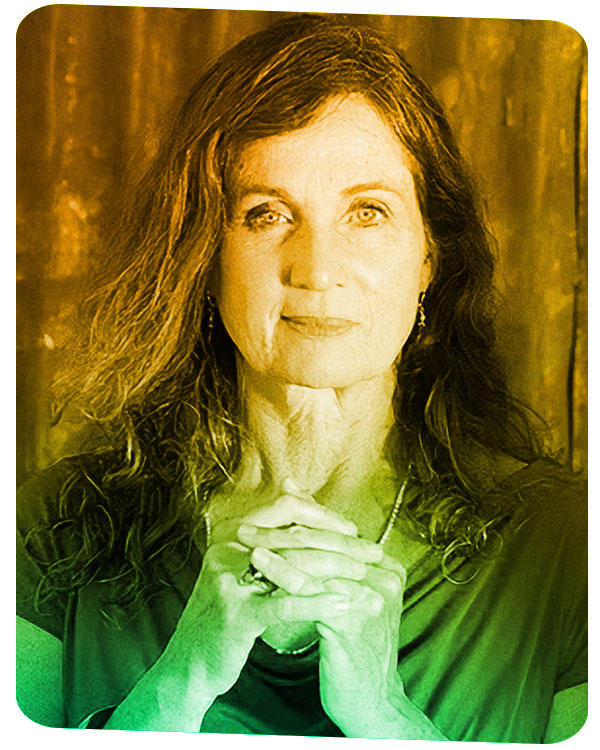 Judith Thompson
is an internationally recognized playwright, director, screenwriter, actor, and artistic director/producer. She has written 15 plays, two feature films, two television movies and six radio plays. She is the founding artistic director of R.A.R.E. theatre, dedicated to bringing the voices of marginalized and invisible communities to the stage. Thompson's work has received numerous accolades. An Officer of the Order of Canada and a member of the Royal Society of Canada, Thompson has also won two Governor General's Awards, the Toronto Arts Award, two Chalmers Awards, a Dora Mavor Moore Award, a Walter Carsen Performing Arts Award, Epilepsy Ontario Award, the Susan Smith Blackburn Award for a Woman Writing in English, and the Amnesty International Freedom of Expression Award. She has two honourary doctorates from Queen's University and Thornloe University. Thompson is a Professor at the University of Guelph in the School of English and Theatre Studies teaching courses in acting and playwriting, and devising.
Land Reflection Sharing Circle: Jess Notwell

Jess Notwell is citizen of the Métis Nation of Ontario and a ᓀᐦᐃᔭᐤ Cree ᑳ ᑎᐯýᐃᒥᓱᒋᐠ Métis ᑭᐢᑵᑲᓂᐢᑵᐤ Two Spirit mom, drum carrier, activist, and soon-to-be-faculty at King's University College enacting decolonization grounded in ᓀᐦᐃᔭᐤ and ᐊᓂᔑᓈᐯ Anishinaabe teachings and mobilized through decolonial love. Founder of Decolonize Now, Jess also consults with non-profit organizations and universities on change management, human resources, policy and planning based on ᒥᔪ ᐱᒫᑎᓯᐏᐣ miyo pimâtisiwin (living in a good way).