Where are they Wednesday: Chantalle Asselin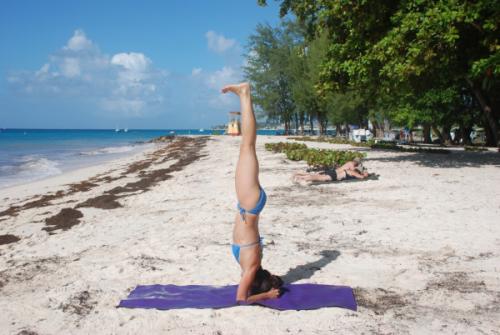 Chantalle Asselin
Bachelor of Arts, English (1999)
Yoga Instructor, Guelph, ON.
Chantalle Asselin graduated from the University of Guelph in 1999 with a Bachelor's Degree in English. She has been teaching yoga in Guelph for the last 24 years. She trained at the Kripalu Centre in Lenox, Massachusetts at the age of 21. In 2007, she completed a second two-year yoga instructor training with Hart Lazer, an instructor based in Montreal. Chantalle offers a variety of classes such as early-morning yoga, pregnancy yoga, baby and toddler yoga, private sessions. food prep workshops, and accommodates drop-ins!
In the midst of the COVID-19 pandemic, Chantalle has had to postpone her in-person classes, but has started offering classes over Zoom! To find out more information on how you can participate in one of Chantalle's classes, visit her website, here: https://yogawithchantalle.com.
Photo credit goes to yogawithchantalle.com.
Find the flexibility in your career path - pursue the Arts at Guelph!