Where are they Wednesday: Jessica Adach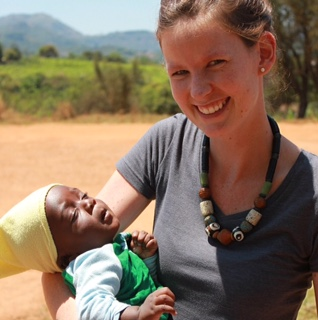 Jessica Adach
Master of Arts, European Studies, Women in Conflict (2011)
Proposal Development Specialist at Save the Children Canada
Jessica Adach, who completed her BA from the University of King's College, came to the University of Guelph to take her first Master's degree in European Studies, Women in Conflict from the School of Languages and Literatures. After graduating in 2011, Jessica packed up and moved to Germany where she lived for two years. While she was there, she learned of another Master's program in Human Rights and Genocide Studies at Kingston University and decided to complete it. With one semester in Berlin and one in Siena, Italy, this international experience broadened her scope about women in conflict on the global scale. After her second Master's degree, Jessica began working on a women's economic empowerment project in Ghana for 10 months, then moved back to Toronto to work for various human and children's rights organizations. Some of those organizations included Plan Canada, International Institute for Genocide and Human Rights, and UNICEF Canada.
Now, Jessica works for Save the Children Canada in Toronto as the Proposal Development Specialist, securing grants and reporting to donors on both Canadian and international programs.
Find out how you can take your research global, too, by studying at the College of Arts at Guelph.