Where are they Wednesday: Rachael Bell-Irving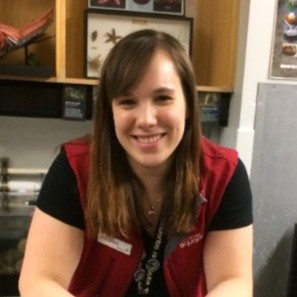 Rachael Bell-Irving
Bachelor of Arts and Sciences (Classical Studies and Zoology), 2016
Author and Digital Outreach Coordinator, Ocean Wise, Vancouver, BC.
Rachael Bell-Irving has the best of both worlds after completing her Arts & Science degree at Guelph in Classical Studies and Zoology. Between semesters at Guelph, Rachael began working part-time as an AquaCamps Educator for Ocean Wise at the Vancouver Aquarium. This opening gained her several roles at the Vancouver Aquarium including Promoter, Curriculum Developer, and Children and Youth Program Educator. In 2018, Rachael began her current full-time permanent position with Ocean Wise as their Digital Outreach Coordinator.
Following her roots in Arts & Sciences, Rachael is also an author with The Self Publishing Agency. Her first novel is a Young Adult Urban Fantasy, which she is to be published in the very near future. Rachael is a great example of what a degree in Arts and Sciences can do for you after graduation. Why decide? Do both! Study Arts and Sciences at the University of Guelph.