Where are they Wednesday: Rachael Bell-Irving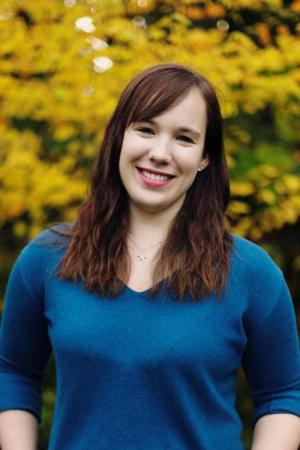 Rachael Bell-Irving
Bachelor of Arts & Sciences (Classical Studies and Zoology), 2016
Author and Digital Outreach Coordinator, Ocean Wise, Vancouver, BC.
In today's Where Are They Wednesday, we are following up with a previous alumni feature - Rachael Bell-Irving! Since we last spoke with Rachael, she published her first young adult novel Demons at the Doorstep. Demons at the Doorstep is a young adult urban fantasy about a witch forced to team up with her mortal enemy to stop mutated demons from attacking her city. The novel is perfect for fans of the Shadow Hunters series by Cassandra Clare, or Serpent & Dove by Shelby Mahurin. 
Full synopsis of Demons at the Doorstep: Jessica has better things to do than run for her life, but that is the least of her worries. Powerful magic is being unleashed in her city, causing unnatural northern lights to coat the sky. As a Beata, a balance keeper of magic, it is Jessica's duty to uncover the potential threat. Standing in her way is the band of witch hunters. Led by Connor Crowe and his brother Damien, the group is determined to purge all magic from reality. When mutated demons begin to rise from the shadows and witch hunters start disappearing, Jessica is threatened with her greatest challenge. She must destroy the nearly indestructible monsters and unmask the summoner, all while controlling the immense power at her fingertips. What she did not anticipate was being forced to team up with her most dangerous enemy to do it. 
To purchase your copy of Demons at the Doorstep, visit: https://www.amazon.ca/1777048109 
To learn more about Rachael, visit her website or find her on social media @rbellirving & https://www.rbellirving.ca/
Congratulations to Rachael on this fantastic achievement!