Welcome Activist-in-Residence, Gabriel Allahdua!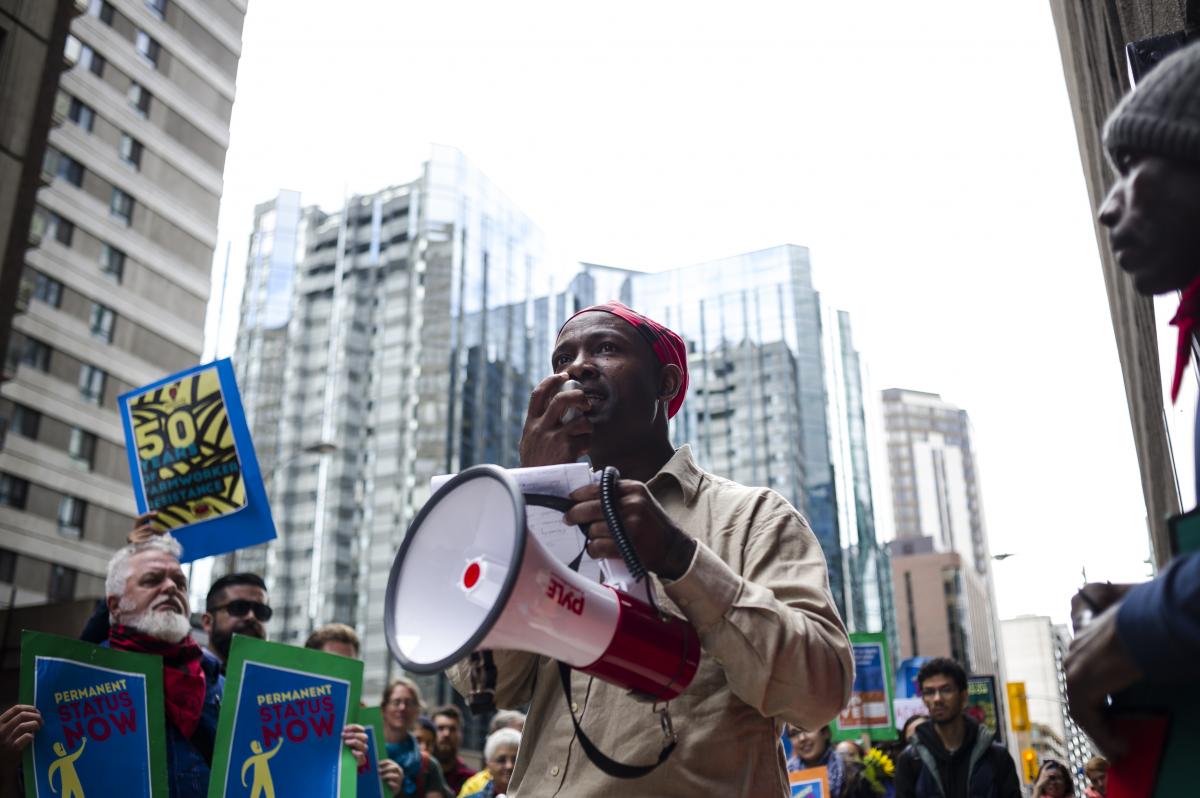 We welcome the University's first Activist-in-Residence, Gabriel Allahdua, who is based at the Grounded & Engaged Theory Lab (GET lab). There are only a few AiR programs in Canada so far, meant to help connect activists and academic researchers who often work (separately) towards similar goals, like ending the exploitation of migrant workers. The co-directors of the GET lab are Dr. Monique Deveaux (Philosophy) and Dr. Candace Johnson (Political Science). 
The AiR program is funded by generous contributions from the Dean of the College of Social and Applied Human Sciences, the Community-Engaged Scholarship Institute at Guelph, the Canada Research Chair's Program, and the College of Arts. We join the GET lab team in hoping that the program will be a recurring one! Gabriel is well known in Ontario and beyond for his advocacy on behalf of justice for migrant workers justice. He brings his knowledge of migrant farm workers issues and his experience as a community organizer to his role as the inaugural Activist-in-Residence at the University of Guelph. Gabriel will collaborate with students, faculty and staff. Welcome Gabriel!
Read more here: https://www.theglobeandmail.com/podcasts/the-decibel/article-filling-canadas-labour-gaps-with-migrant-workers/)