Winter Reading: Adnan Khan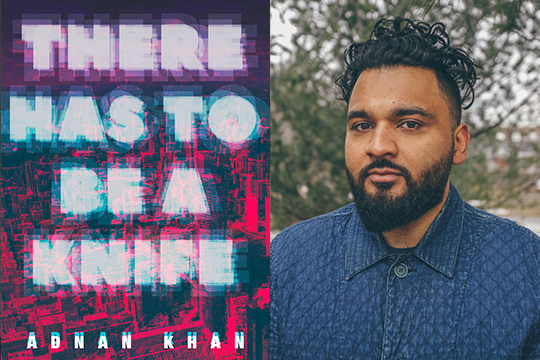 We asked MFA alumni with new books out this season what they're reading, and what they'd recommend. Here are Adnan Khan's current picks:
I'm finally tackling the Jaime Hernandez "Locas" stories from the Love and Rockets series—an incredible exploration of love, friendship, and loss from a master cartoonist. It's also great to see an author develop a set of characters over three decades+ and to follow his artistic progression as he innovates within a defined framework.
I also started the last season of easily the greatest TV show, Mad Men, which is like a perfectly composed mix of Wong Kar Wai romance and Raymond Carver's agonizing realism. Yesterday, I read Paul Schrader's Bringing Out the Dead screenplay, which reminded me how much intense poetry he brings to a maligned form.
Lastly, I read about five of Fuminori Nakamura's skinny, bizarre crime novels in a week, and they are perfectly chilly for the winter time.
Adnan's debut novel, There Has to be a Knife—which Book Riot called "a powerful look at violence, loss, racism, and toxic masculinity"—is now available from Arsenal Pulp Press (you can read an excerpt here). Check out his upcoming appearances at khanadnan.com.