Spring Social
Spring Social 2022 Event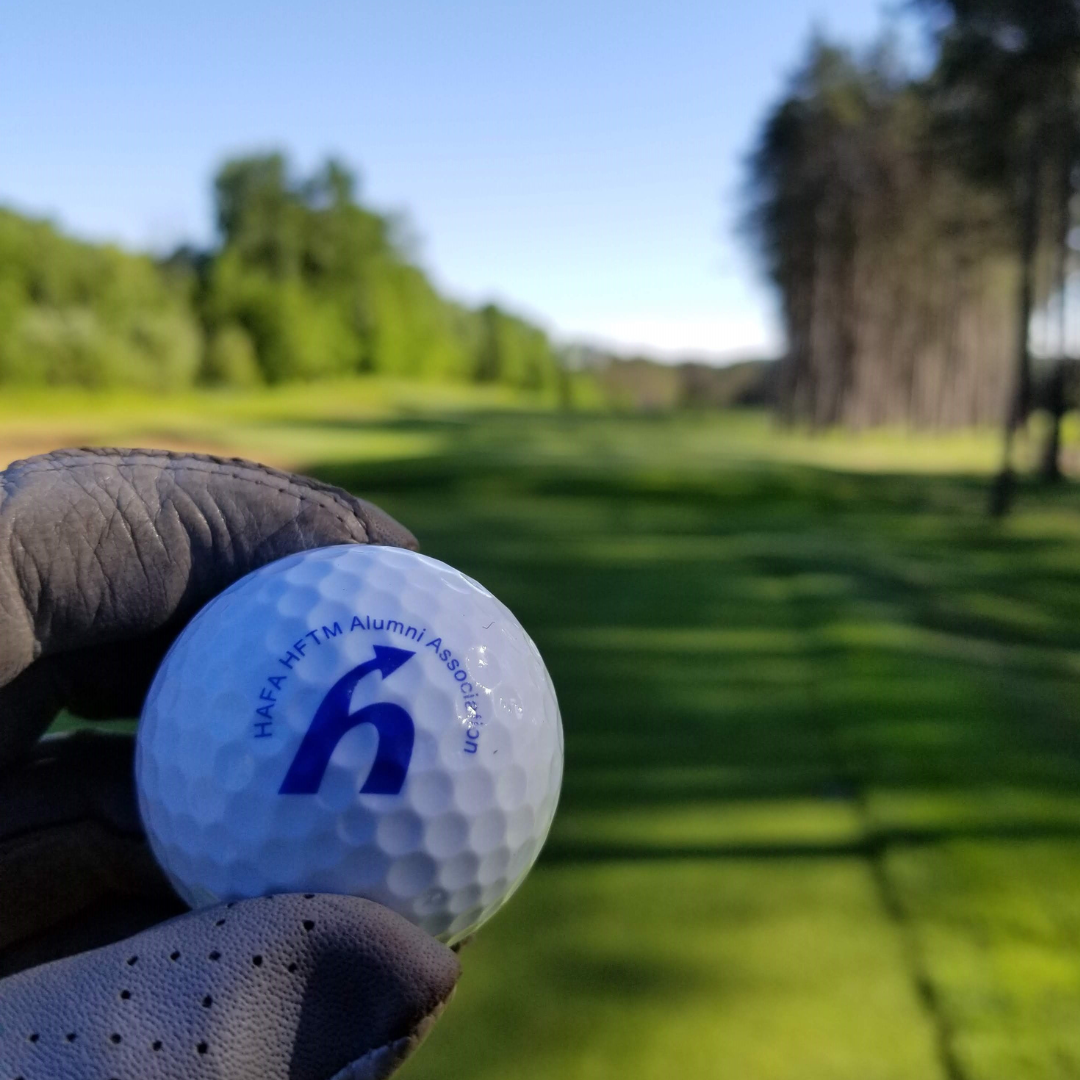 The HAFA HFTM Alumni Association would like to invite you to join fellow alumni, faculty, students and friends for a day of golf!
DATE:
Monday, June 20, 2022

TIME:
Teeing off at 1 PM (split tee format)

REGISTRATION FEES:
$100 per person / $380 foursome (includes tax)
REG DEADLINE:
Included in the registration fee is 18 holes of golf, shared cart and snack (hamburger/hot dog/sausage with fries and soft drink).
After your round, there is a nice patio to visit with each other, but no formal program is planned for after golf.
LOCATION:
Brookfield Golf Club at 3700 Beaverdale Road, Cambridge, Ontario.
A little about the course: Brookfield Golf Club (Cambridge, Ontario) has been a local favourite for many years. Originally laid out as a 9-hole course in the 1960's, it expanded to 18 holes shortly thereafter, and a third nine was added in the early 1990's. The result is three challenging 9 hole loops, which offer multiple options for an 18 hole round. Brookfield is built on rolling terrain, so there will be some uneven lies, and each shot poses a new club selection riddle. The fairways are wide and tree lined. Out of the twenty-seven holes on this course, water hazards come into play on twenty-three of them. The greens are fairly large, with a variety of flat and undulating surfaces – but they're all firm, true, and challenging. Brookfield is perfectly suited to cater to golfers of all playing ability, offers a relaxing tent for a steak dinner with your favorite 200 people – and as a result, is a tournament destination. With pars of 34, 34, and 33 – Brookfield might give golfers the impression that it's a walk in the park – but what it gives up in length, it more than takes back in challenging shots, tough greens, and water hazards which are always in sight. That being said, it is still a beautiful walk.
Celebrating over 2 years of limited in person events due to COVID-19 restrictions, we're so happy to bring back the golf event and get networking again!
Looking forward to reconnecting with you then.

 
---
Past Spring Social Events
2021 Virtual Beer Tasting Event
Four Fathers Brewing w/Andy Coulson
Thursday, June 17th, 2021
7 - 8 PM Zoom Event
2021 Virtual Wine Tasting Event
Super Wine Girl w/Angela Aiello
Tuesday, June 1st, 2021
7 - 8 PM Zoom Event
For questions, please reach out to Patrick Cook, Alumni Advancement Manager.