WSET Level 2 Award in Wines CLASSROOM
During this unprecedented time, the School of Hospitality, Food & Tourism Management (HFTM) has cancelled all Wine & Spirit Education Trust (WSET) and Prud'homme classes at the University of Guelph for 2020. When the University resumes normal operations, the school will re-evaluate its position and what certifications will be offered in Fall 2021, along with their means of delivery.
We appreciate your patience while we work to develop and schedule certification classes that maintain the Schools strong program offerings while conforming to social distancing requirements and restrictions. In the meantime, if you would like to be kept informed of future program offerings and/or to be put on a waiting list for a future course offering, please send an email to the appropriate programs below.
We appreciate your support and understanding.
Sincerely,
Chris Choi
HFTM Interim Director
Overview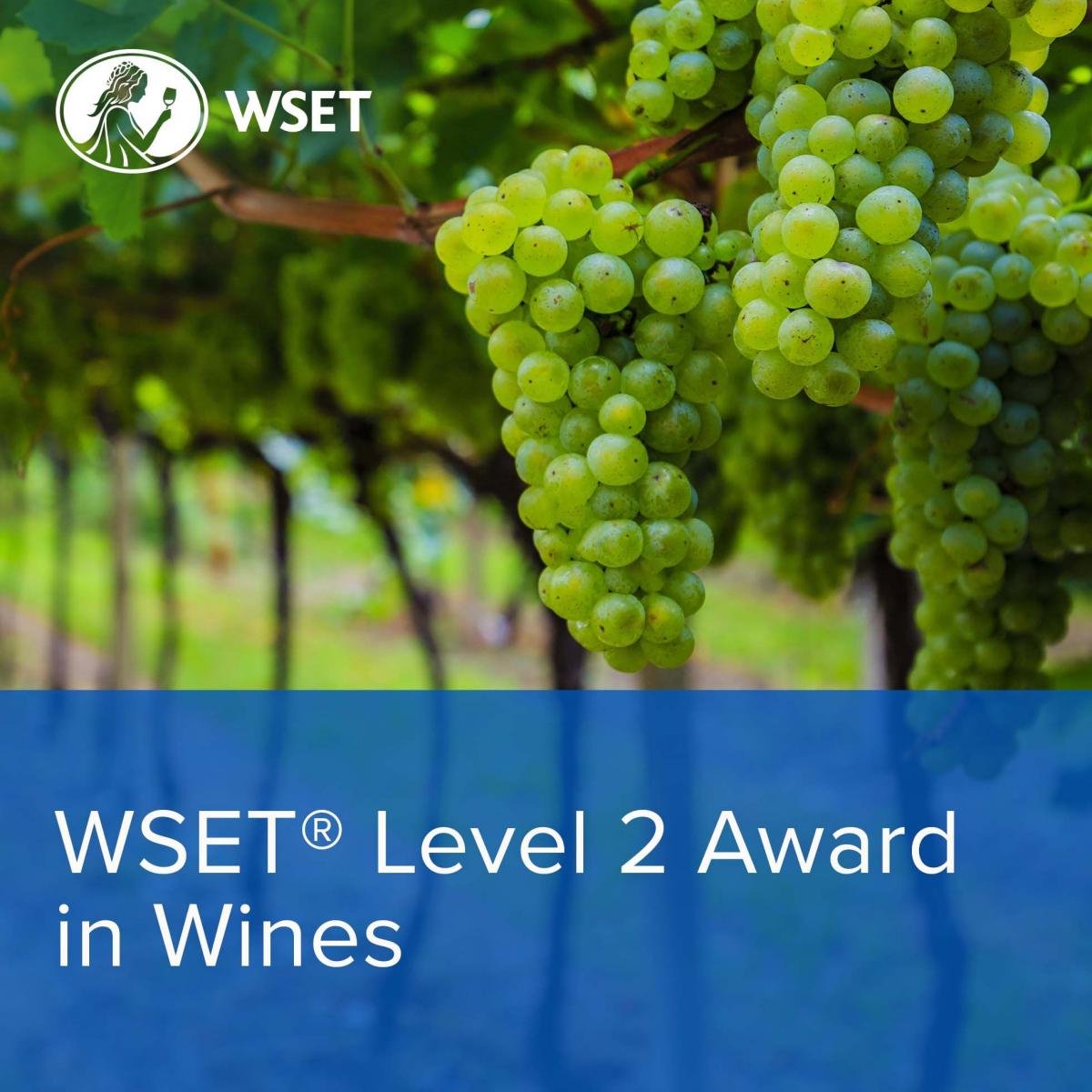 The Wine & Spirit Education Trust (WSET) Level 2 Award in Wines will be focusing on grape varieties, climatic and winemaking influences, and how these impact the style and quality of wines from key regions.
When
Monday's, January 18th - March 22nd, 2021
No class on Family Day
EXAM DATE: Monday, March 22nd, 2021

This qualification is 9 weeks in length (including exam) and has a minimum requirement of 28 hours of study time (including delivery and personal study and revision).
Time
7:00 - 9:30 p.m. Monday evenings                                   
Where
University of Guelph, School of Hospitality, Food & Tourism Management, Macdonald Stewart Hall (MACS). 
MACS is located in north campus, just east of the Gordon Street and College Ave intersection.                                                                               
University of Guelph campus map
Who should attend
People employed in the drinks and hospitality industries with little previous knowledge of alcoholic beverages.
Wine enthusiasts who wish to acquire in-depth knowledge of wine and want to obtain an internationally recognized wine qualification.
Qualification overview
Students will learn:
How to taste and describe wine using the WSET Level 2 Systematic Approach to Tasting Wine® (SAT)
How environmental factors, grape-growing, winemaking and maturation options influence the style and quality of wines made from eight principal grape varieties: Chardonnay; Pinot Grigio/Gris; Sauvignon Blanc; Riesling; Cabernet Sauvignon; Merlot; Pinot Noir; Syrah/Shiraz
The style and quality of wines:

made from 22 regionally important grape varieties
produced in over 70 geographical indications (GIs) around the world

How grape varieties and winemaking processes influence key styles of:

Sparkling wines
Fortified wines

Key labelling terms used to indicate origin, style and quality
Principles and processes involved in the storage and service of wine
Principles of food and wine pairing
Upon completion of the qualification, students will understand why the key wines of the world look, smell and taste as they do.  When encountering a new wine for the first time, students will be able to apply the knowledge gained to make a reasonable judgement of the expected style and quality.
WSET Level 2 Systematic Approach to Tasting Wines
WSET Level 2 Specification Guide - Must be read before enrolling.
How to gain the qualification
You must successfully complete a multiple choice exam of 50 questions. The exam will take place the last day of classes.  All students who pass will be issued an internationally-recognized WSET certificate and a lapel pin.
Please ensure that you are available on the scheduled exam day.
The course is taught in English. Other languages are available for the course book and exam. If interested, please inquire before you register.
Fee
$875 + HST ($113.75) = $988.75
Includes: textbook, wines for in-class tasting, wine glasses, instruction and examination fees (for the class scheduled exam date). An examination resit fee for another date is $150 + tax.
A 10% discount will apply to U of G alumni, students, staff & faculty. ($787.50 + HST $102.38 = $889.88)
Registration deadline
December 19th, 2020 (For January 18th, 2021 Class)
Please register early.  These popular certifications have filled up BEFORE the deadline date.
Registration
Please complete the on-line application form.  Successful certifications will include your first name, middle name and last name.  Only if your last name is to appear first on the certification, please contact Lisa a minimum of two weeks prior to course start.
Payment information
Payment is due upon submitting your application form.  Please follow one of these three options:
Contact Lisa Fodor at 519-824-4120, ext. 56116 with credit card details (VISA or M/C only); OR
Forward a cheque payable to the "University of Guelph" and mail to: Lisa Fodor (the address is located on the application form).
HST Registration Number - R108161829    This course does not qualify for the Canada Revenue Agency T2202A Education Form.  A University of Guelph receipt can be issued.
Any restrictions? Under 19?
Students who are under 19, will not be allowed to sample any alcoholic beverages during in-class tastings, but this is not a barrier to successfully completing the qualification. Similarly, students who choose not to taste alcohol for health, religious or other reasons will not find this a barrier to successfully completing the qualification.
Level 1 and 2 can be taken simultaneously. Level 1 is not a prerequisite for Level 2.
Level 2 is highly recommended before taking Level 3.
Cancellation
If cancellation occurs within 5 - 15 working days prior to the course start date, an administration fee of $200 will apply.  If cancellation occurs within 5 days of course start, no refund will be issued. 
Policies
Contact Lisa regarding information on appeals, reasonable adjustments, special consideration, disability/accessibility services, etc. prior to enrollment.
Contact
Lisa Fodor
Logistics Coordinator
School of Hospitality & Tourism Management
Macdonald Stewart Hall
University of Guelph
50 Stone Road East
Guelph, ON N1G 2W1
(519) 824-4120, ext. 56116
Email: wset@uoguelph.ca