BLA Alumnus, Joseph Clement Developing Feature Documentary Entitled 'The Integral Man'
Writer and Director of 'The Integral Man', Joseph Clement graduated from the University of Guelph with a Bachelor in Landscape Architecture in 2005.  Joseph's film work is deeply inspired by the powerful relationship between individuals and environments.  Expanding this field of work in 2011, Joseph graduated from the Ontario College of Art and Design with a Masters in Fine Art bridging the passion for design and landscape with the moving image and storytelling.  Having produced and directed several music videos, short documentaries and experimental films, his work continues to evolve through the exploration of powerful visual narratives.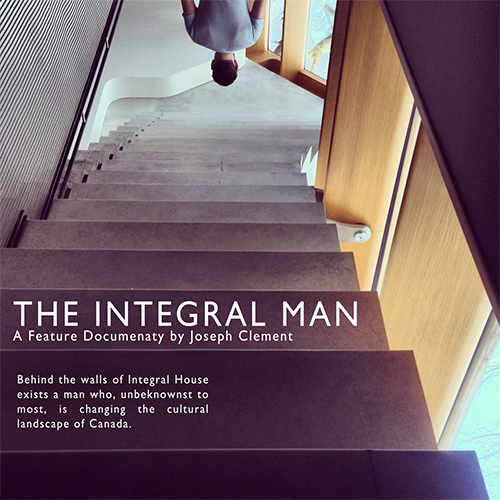 After 2 years of development the Integral House documentary now known as 'The Integral Man' is in full motion.  Shim Sutcliffe Architects completed a ground breaking private residence for Jim Stewart that has become the focus for his philanthropic efforts.  Part concert hall, part architectural wonder, the house has become a pilgrimage for architects around the world and played host to a list of amazing concert performances. The Integral Man is a feature-length documentary that takes us inside this famous house and tells the story of a man who, despite making a difference in the world of arts and culture, is relatively unknown to the public at large.

Filming of the documentary will happen throughout 2014 with a completion date of spring 2015. Upon completion it will be screened at prestigious film festivals around the world followed with a DVD release.
On the website you can find the movie trailer and a list of events that will be happening at Integral House starting this spring:
Share this page
Find related news by keyword