BLA Students Launch "Studio Vantage", A Student Run Journal
van·tage
van(t)ij/
noun
noun: vantage point
A place or position affording a good view of something. "from my vantage point I could see into the front garden"
Studio Vantage from the University of Guelph, School of Environmental Design and Rural Development is a student run journal that will be published annually. This is a sample issue of Studio Vantage that introduces students to the journal and showcases a variety of works that have been submitted from the Landscape Architecture, Rural Planning and Development, Capacity Development and Extension and Rural Studies PhD units. 
The upcoming publication will host discussion pieces from different professionals with a diverse range of expertise who have been interviewed and asked to discuss the journal's theme. Additionally, the journal will include students' creative academic work from the current school year and personal work such as photography, art and writing. 
Studio Vantage provides multiple vantage points to collaborate a multitude of professional disciplines and gives the opportunity for students to share their work, inspire and learn from one another.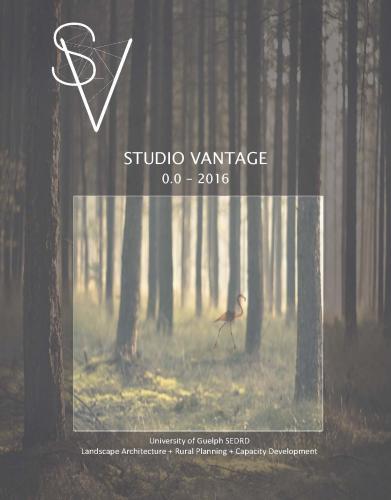 For more information about Studio Vantage please contact Steffi Baker or Emily Bowerman at studiovantage1@gmail.com
Share this page
Find related news by keyword