Guelph Takes on Latornell 2018
Natalya Garrod is a graduate student in the Master's of Rural Planning and Development, School of Environmental Designa and Rural Development at the University of Guelph. She is exploring how collaborative source water protection planning can act as an avenue for achieving water security on First Nations reserves in southwestern Ontario. Natalya is working under the supervision of Dr. Sheri Longboat (University of Guelph).
Hello SEDRD! I wanted to share a recent experience and encourage others to consider the Latornell for next year! During the week of November 12, 2018, I was fortunate enough to be selected to act as a moderator and a student poster presenter at the Latornell Conservation Symposium in Nottawasaga, Ontario. This was my first experience at the Symposium and it was a success. Acting as a moderator gave me invaluable opportunities that are sure to assist me in my future studies and career. I was given the chance to sit down and meet with each member of the steering committee to network and share my research interests. I was able to build relationships with people who are working towards similar goals, which was both inspiring and insightful as I was able to ask them questions about the practical applications of my work. In the past I did not have a lot of experience speaking in front of professionals, the moderator position gave me the experience I needed to feel comfortable with public speaking. I moderated five sessions which lasted an hour and a half each and was responsible for introducing the speakers, setting the room, thanking them, and directing attendees. Acting as a moderator exposed me to many different professionals, academics, and practitioners working in the field of water resources which is related to my research interests. I was even able to sit in on a presentation by my faculty advisor Dr. Sheri Longboat as she spoke about collaborative water servicing agreements between First Nations and Municipalities, a project which I am assisting on.
Before the Symposium, I applied and was selected to present a research poster on Chippewas of the Thames First Nations Water Security Planning which I worked on with Dr. Sheri Longboat this summer as an undergraduate research assistant. This experience taught me how to engage the public in my research and how to communicate our methodology and findings. I was fortunate to win second place at the poster competition in conjunction with another RPD graduate student, Emma Drake. Overall, the Latornell Conservation Symposium was a wonderful experience which has informed my future research and gave me a chance to get out of the academic world and have a little fun while I was at it!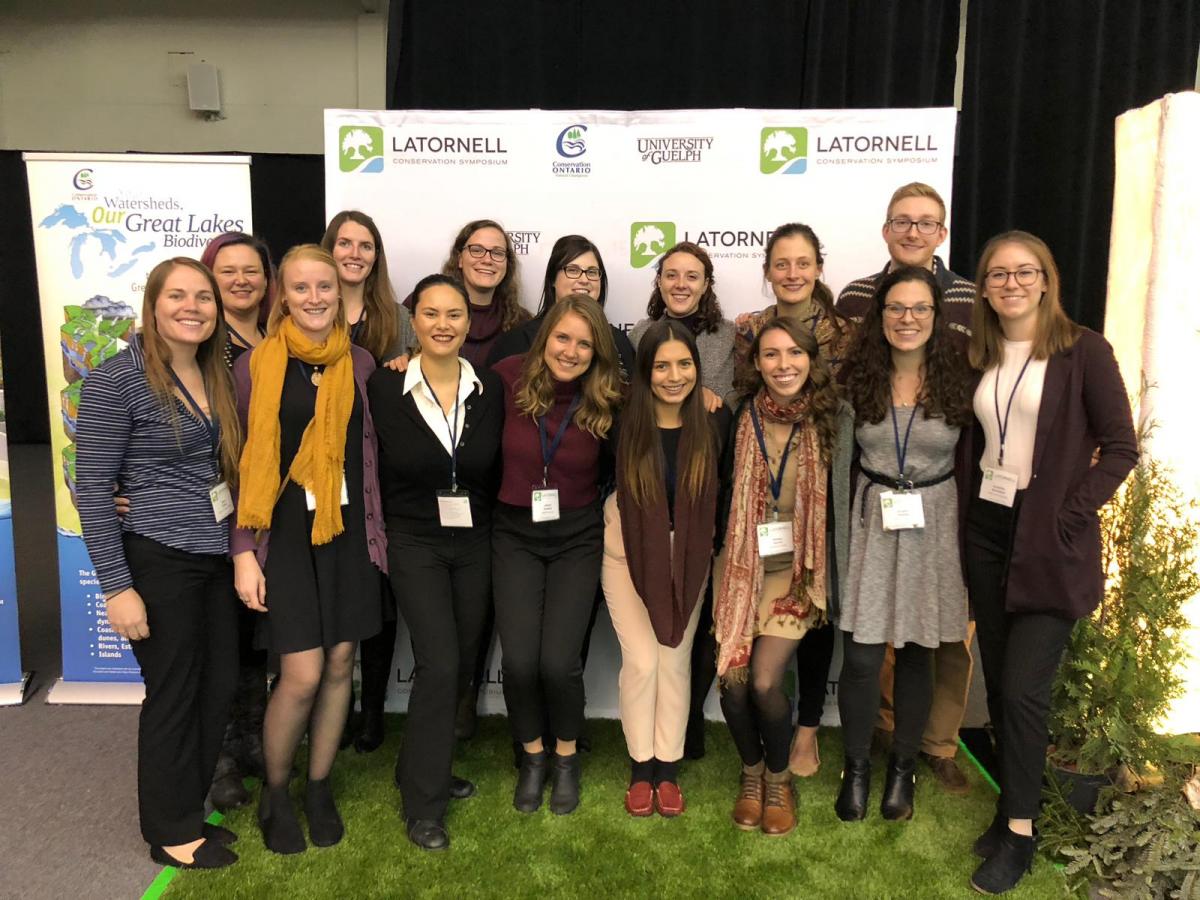 Above:  2018 Latornell Conservation Symposium Moderators.
Above:  Natalya Garrod presenting her poster at the Latornell Conservation Symposium.