Join the 30-Day November Kindness Challenge!
Kindness, the quality of being friendly, generous, and considerate can help make our community stronger, more connected, and more resilient. 
In honour of World Kindness Day on November 13, 2022, the Gratitude, Recognition, and Employee Appreciation Together (GREAT) Initiative challenges you to focus on being kind to others and yourself by completing our Kindness Challenge for each day of the month of November.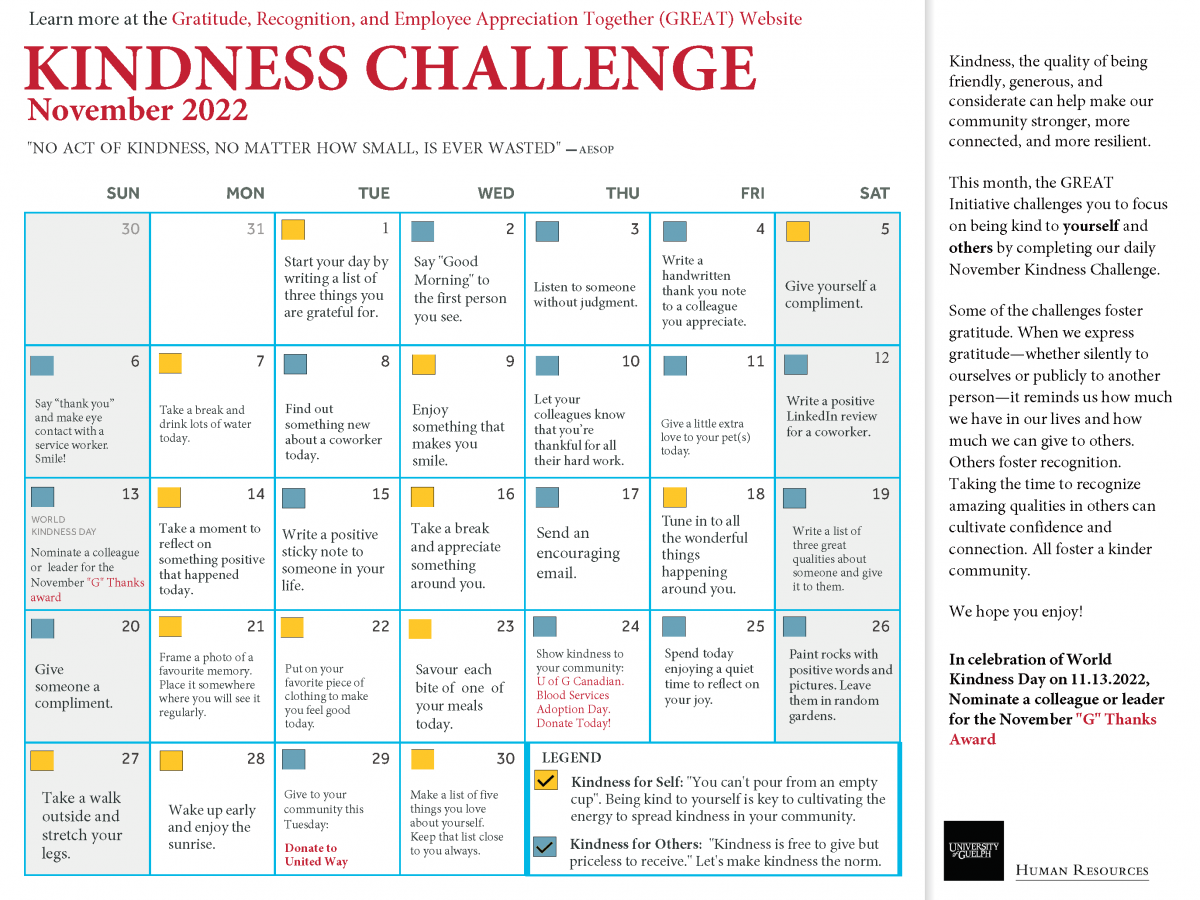 Some of the challenges foster gratitude. When we express gratitude—whether silently to ourselves or publicly to another person—it reminds us how much we have in our lives and how much we can give to others. Others foster recognition. Taking the time to recognize amazing qualities in others can cultivate confidence and connection. It can also let others know what's working for you! All challenges are designed to foster a connected community. 

We hope you enjoy!

Sincerely,
The Gratitude, Recognition, and Employee Appreciation Together Initiative
To learn more about gratitude, recognition, and employee appreciation resources, visit the GREAT Website. If you have any questions, please don't hesitate to contact Jessica Yu, Learning, Development, and Wellness@Work Coordinator at great@uoguelph.ca