Giving to the College of Arts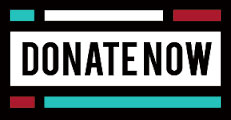 The College of Arts (COA) is committed to providing a word-class education to our students that is both innovative and creative. To accomplish this goal, the college relies on the support from donors like you to help us provide students with the tools necessary to achieve success. Currently, COA has two key fundraising priorities: College of Arts Student Assistance and the Dean's Innovation Fund. Both of these initiatives support learning within the college.
Without the generous donations from Alumni and Friends of COA we would be unable to offer these areas of support to our students; thank you for sharing in our vision! 
To make an impact online, click the "Donate Now" button and recieve an e-receipt immediately! 
 
College of Arts Student Assistance
With rising tuition costs and related fees the student experience is becoming increasingly more expensive. At the University of Guelph we recognize that financial capacity should not be a barrier to any student's academic potential. Student assistance provides a means to offset these ever increasing costs as well as support student learning. Funds allocated to this area will be used to establish as well as enhance undergraduate scholarships within the college.
 
Dean's Innovation Fund
The Dean's Innovation Fund is an unrestricted fundraising initiative that focuses on meeting the overall needs of the college. Funds generated in support of the Dean's Innovation Fund are used, at the Dean's discretion, for areas of greatest student need and to support innovative programs within the college. Areas of support include but are not limited to: scholarships, bursaries, collaboration amongst faculty and students, or student experience opportunities such as study abroad semesters.
For more information on supporting the College of Arts please contact:
Mary Walsh
Senior Development Manager
College of Arts
T: 519-824-4120 ext. 53750