Mark Fortier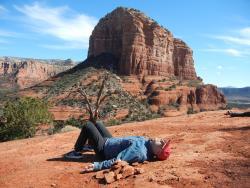 School of English and Theatre Studies
Description
I am the author of Theory/Theatre: an Introduction (Routledge 1997, 2002, 2016), The Culture of Equity in Early Modern England (Ashgate/Routledge 2005), The Culture of Equity in Restoration and Eighteenth Century Britain and America (Ashgate/Routledge 2015), and Literature and Law (Routledge 2019); I am the co-editor of The True Law of Free Monarchies and Basilicon Doron (CRRS 1996), Adaptations of Shakespeare (Routledge 2000), and Royal Subjects: Essays on the Writings of James VI and I (Wayne State 2002).  I have also published a large number of articles on Shakespeare, adaptations of Shakespeare, theories of adaptation,  early modern literature, law and literature, and cultural studies. I have been the recipient of an SSHRC Standard Research Grant as well as other awards.  My present research interests include historicizing archetypal stories of the lost and found and law and literature
I see my teaching as based on the most progressive aspects of traditional humanism and humanist education, adapted to the critical concerns of a contemporary multicultural society.  I seek to contribute to the development of a well-rounded human being: informed, skilled, active, curious, encouraged, enthusiastic and self-reflective.  I believe in an open environment in which disparate points of view are welcome, in which students are treated as thoughtful, capable beings, expected to participate in discussion and the development of the class's understanding.  I also believe in intellectual rigour, but joined with playfulness and creativity.  I believe that university education can and should be made exciting and highly relevant to the lives of students, while engaging—artistically, emotionally, intellectually, and politically—with the most serious cultural works of the past.
I am available for graduate supervision in early modern literature, theatre history and theory, and law and literature.
Education
B.A. (Honours) Windsor
M.A. Toronto
PhD York
LLB Toronto
Research
My ongoing research concerns Narratives of the Lost and Found and Law and Literature from the Literary Perspective.
Publications