HAFA Co-op Student Brings Home Medal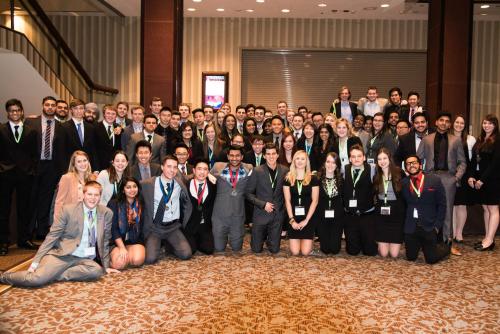 Jacqueline Simard, HAFA Co-op student (2nd year) won a 3rd place medal for the Restaurant and Food Management Exam at the DECA U provincial competition last weekend.
More than 1500 post-secondary student competitors attended this year's event, including 121 from U of G.  Jacqueline was one of nine student medal winners for the College of Business & Econcomics. Students competed in written, oral and special case categories and many of our students achieved high scores in the 90% range.
Congratulations everyone!   See below for a list of College medalists:
Jacqueline Simard: 3rd place - Restaurant and Food Management Exam
Matthew Bajurny: 1st place - Finance Overall & 3rd place - Finance Exam
Chloe Blais & Shveta Kanetkar: 1st place - Marketing Management Overall
Chloe Blais: 3rd place - Marketing Management Exam
Naveen Butt: 2nd place - Human Resources Presentation
Jimmy Luong & Ryan Haque: 3rd place - Project Management Presentation
Share this page
News Topics