Passing of Former Director, Thomas F. Powers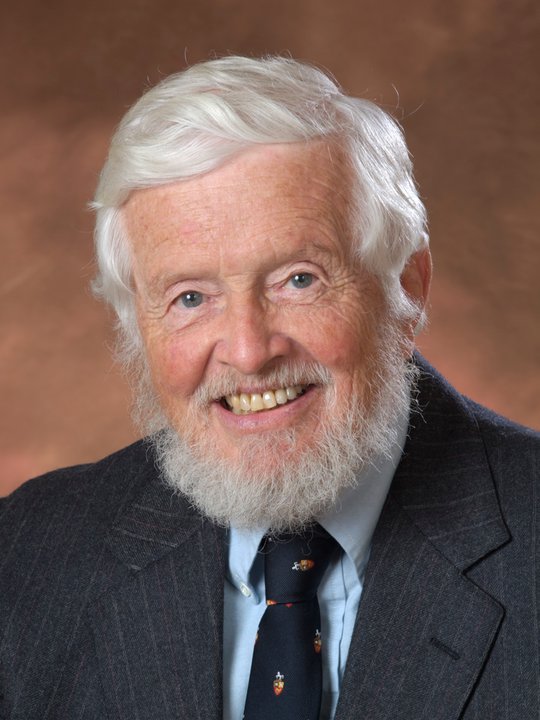 The School is saddened to announce the passing of Thomas (Tom) F. Powers on January 11th, 2015.  Dr. Powers was the 2nd Director of the School from 1979 - 1987.
Tom's wife, Jo Marie was also a long standing faculty member in the School.
We will miss you Tom.
Read more about Tom's life below.
Tom was born in Fargo, North Dakota in 1931. He received a B.A. from Harvard College, served in the U.S. Air Force during the Korean War, and earned an M.B.A. from the Harvard Business School. Following in the footsteps of his father, a prominent hotelier, he began his career managing a restaurant in Plymouth, Michigan, where he met his wife of 54 years, Jo Marie Walsh. He joined the recently-founded Holiday Inn chain in 1961 as manager of a hotel in Kankakee, Illinois. Participating in the American civil rights revolution, he integrated that hotel and went on to do the same at another hotel in Missouri as well as at the prominent downtown Holiday Inn in Atlanta (all prior to 1964). Also in Atlanta, he and his wife worked to found an undergraduate food production management program at Morris Brown College, an historically Black college. He received a Ph.D. in Business from Georgia State University and became director of the hotel and restaurant management program at Pennsylvania State University until 1979. While at Penn State he edited his first book, Educating for Careers: Policy Issues in a Time of Change. He went on to direct the Hotel School at the University of Guelph where he was proud to have launched a program that financially aided young people to pursue graduate education in the hospitality field and to have developed the "Advanced Management Program for the Hotel Industry" for executives. He was the author of several textbooks in his field, including the leading introductory text, Introduction to Management in the Hospitality Industry, now in its 10th edition, which has been translated into several languages. He was also a series editor for Wiley Publishing and founder and editor of The Journal of Hospitality Education. His contributions to his field were recognized by several academic awards, including the prestigious Howard B. Meek Award for lifetime contributions and service. After retiring he loved swimming and canoeing in the Georgian Bay with his wife and their dog, Missy, and enjoyed cutting, splitting, and stacking wood at their home near Guelph. 
Gilbert MacIntyre & Sons - Funeral Arrangements
Share this page
News Topics