HFTM Students Supporting '5 Days for the Homeless' Campaign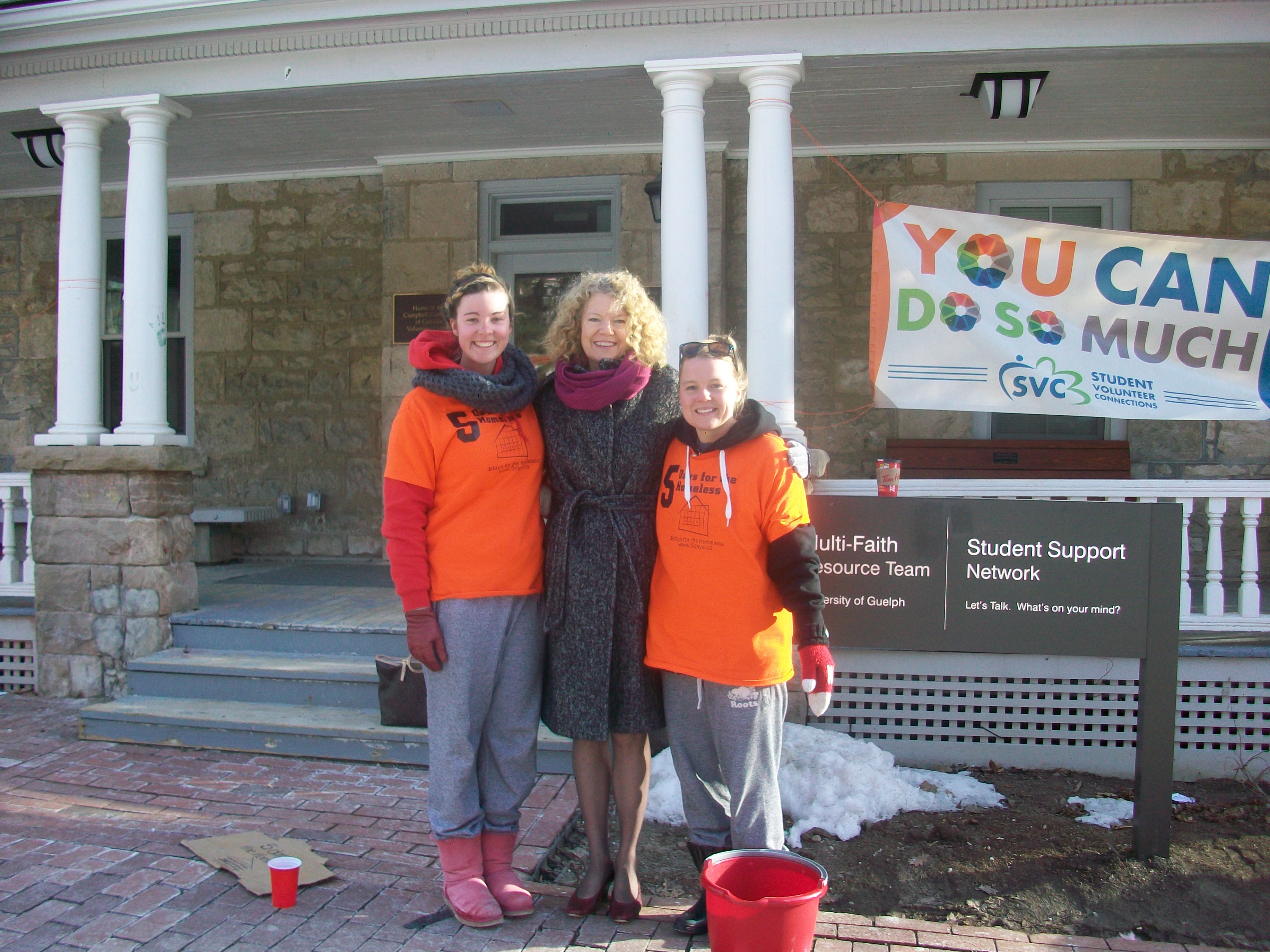 It's day 5 of the '5 Days for the Homeless' campaign which supports youth at risk.  Five students from the College of Business & Economics including two second year HFTM students Sarah Douglas and Madison Homewood have spent the last five days and four nights outdoors. Their aim is to increase awareness of homelessness and raise donations for a local charitable organization that supports homeless and at-risk youth.  The School's Director Statia Elliot is pictured above with Sarah and Madison.  We are very proud of our students taking this initiative to support this cause.
Their hopes are to reach a goal of $10,000 for Guelph's Wyndham House before the end of today. 
You can show your support by donating in-person at the Branion Plaza or on-line.
Share this page
News Topics