Simon Day and Canadian Chefs to Host a Dinner Pre-James Beard New York Event
HFTM is a founding supporter of Anita Stewart's Food Day Canada, a grand celebration of Canadian food that will take place coast to coast on August 1st. This year a group of Canadian chefs, Christopher Jess, Brian Schmeler and our very own Simon Day will be heading to the famous James Beard House in New York City on May 21st to promote Canadian food and host a special dinner 'The Flavors of Canada'.
In preparation, Simon, along with Christopher and Brian are hosting a spectacular 4-course dinner on Saturday, May 2 at PJ's Restaurant. Doors open at 6:30 p.m and the 4-course meal begins at 7:00 p.m.  The cost is $80.00 (includes all alcohol, tips and tax). Purchase tickets from Simon Day, ext. 53979 or spday@uoguelph.ca.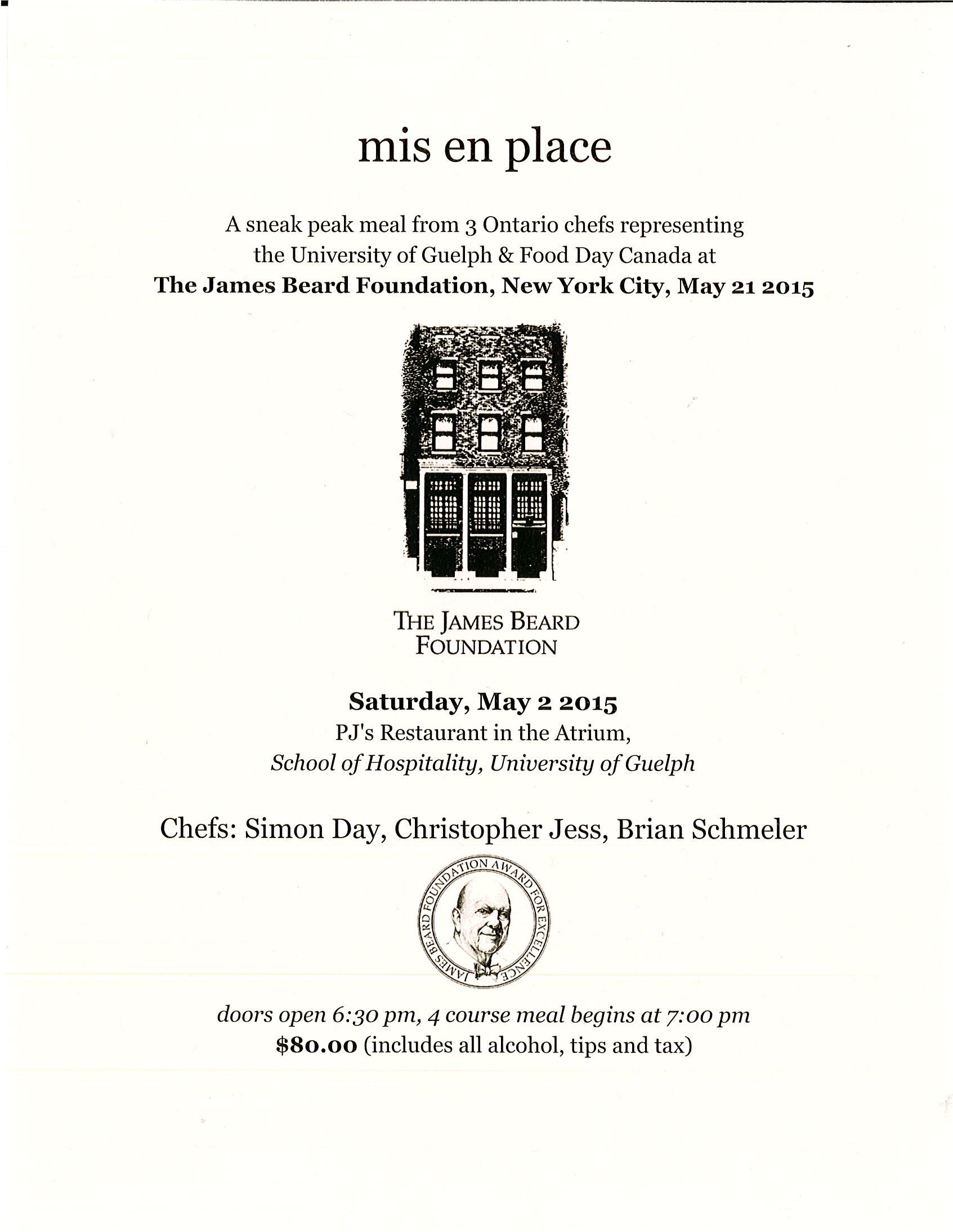 Share this page
News Topics