Welcome to New Faculty Member Dr. William Murray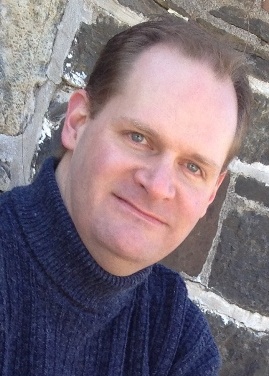 The School is thrilled to announce our new faculty member, alumnus Dr. William Murray, who will be joining us on July 1st.
William was inspired to teach while earning his Master's degree from the University of Guelph, and has been honing his research, teaching and communication abilities ever since. He and his family are delighted to come full circle, and join the faculty at the school that started the journey.
Prior to returning back to the University of Guelph, William spent five years at Mount Saint Vincent University as an Assistant Professor teaching Business and Tourism Management, and nine years as a lead business instructor at New Brunswick Community College. William enjoys drawing heavily on his real-world experience in the lodging, food service and retail sectors. This experience has focused his interests on examining the power of exceptional customer service.
As a professor, blogger, family man and advocate for businesses that put people first, William is passionate about sharing best practices and emerging industry trends with students and colleagues alike. This comes through his research into employee motivation, industry service and value creation, identity construction, and sense making. It translates into the classroom through a storytelling approach that draws students to consider and understand complex interactions in a thorough and enjoyable manner.
Being something of a social media enthusiast, William loves to talk about customer service, teaching, learning and a host of other topics. You can find him at @williamcmurray.
William Murray's Academic Credentials:
PhD Business Administration (2014), Saint Mary's University
Master in Business Administration (2000), University of Guelph
Diploma in Hotel & Restaurant Management (1996), Algonquin College
Bachelor of Arts (1994), Carleton University
Share this page
News Topics