The School Welcomes New Faculty Member Dr. WooMi Jo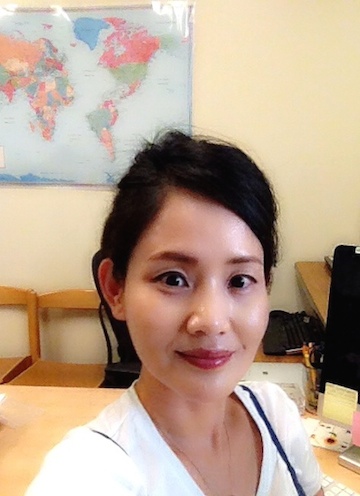 A warm welcome to Dr. WooMi Jo, joining the School faculty on August 1st.
Prior to joining the University of Guelph, WooMi Jo spent seven years at North Dakota State University in Fargo, North Dakota in the Hospitality and Tourism Management program. She taught several courses ranging from introductory to upper-level Hospitality and Tourism Management, Lodging Operations, Convention and Meeting Planning, Casino Operations, and Professional Club Management. She also advised students for the internship program, matching student needs and internship positions, and creating linkages with industry professionals.
Her industry experience includes several years in lodging operations with exposure to all facets of the hotel industry from front desk to housekeeping and food services. WooMi enjoys interacting with students and takes pride in doing her part to enhance their education, helping prepare them for careers in the hospitality industry. Her experience with courses taught at the practical level and related industry experiences will contribute to the current HFTM focus: student experiential learning.
As an enthusiastic researcher, WooMi has been active in several research projects and published in top tier journals. She is a dynamic contributor, from developing ideas to conducting surveys, executing data analysis and submitting manuscripts, including working with external partners on research. For example, she conducted a statewide gambling prevalence study that was funded by the state.
WooMi decided to join the School of Hospitality, Food and Tourism Management at University of Guelph for its offerings to students through nationally and internationally recognized and established undergraduate and graduate programs (MSc and Doctoral), the research-driven atmosphere among the faculty and in the School, and a multicultural environment and student body.  She is excited to be a part of the excellent team. As a Korean native and world traveller, she is thrilled about the opportunity to explore her new country Canada as well!
WooMi Jo's Academic Credentials:
Ph.D. Foodservice and Hospitality Management, Kansas State University 
M.S. Hospitality Management, University of Houston 
B.S.  Hotel and Restaurant Management, Minor in Business Administration, Kansas State University
Share this page
News Topics