HAC Guelph Chapter Exec Team Tour Cornell University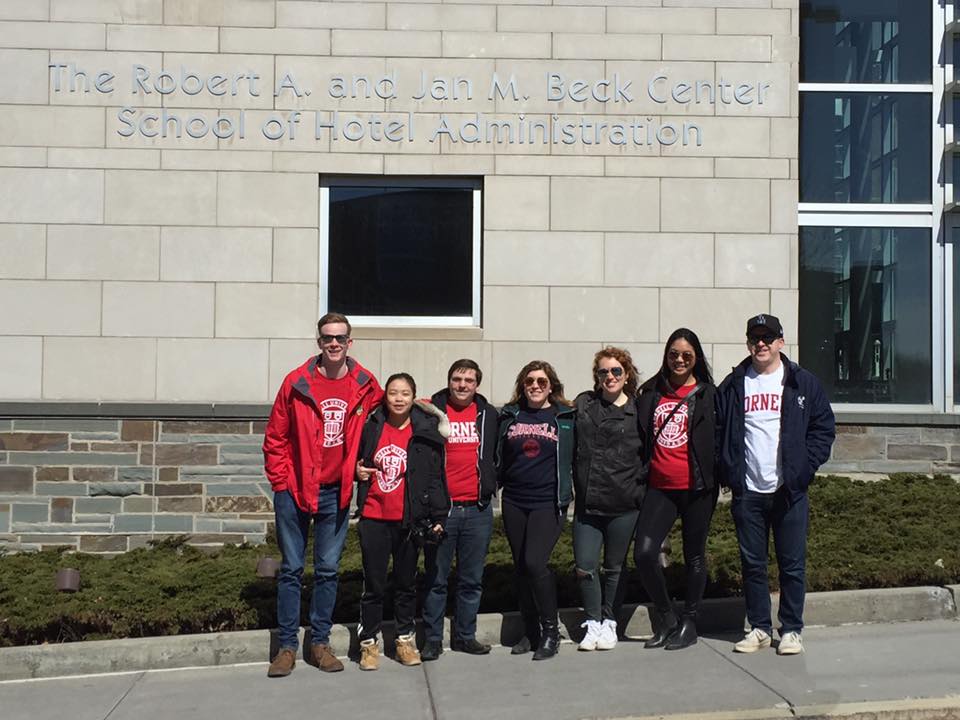 This past weekend the HAC Guelph Chapter Executive Team travelled to Ithaca, New York to visit and tour Cornell University's School of Hotel Administration -- one of the most prestigious and well-established hospitality schools in the world. The group was fortunate enough to visit the school during the Hotel Ezra Cornell Conference -- an annual weekend-long educational conference put on by students of the school for leaders of the hospitality industry.
Applications are now open for the HAC 2016/2017 Executive team. The team is currently looking for a Director of Marketing, Director of Finance, Director of Records, and Director of Special Events. If you are interested, please follow the link for further instructions on how to apply: HAC Executive Application.
Share this page
News Topics