2016 OHI Top 30 Under 30 Honoured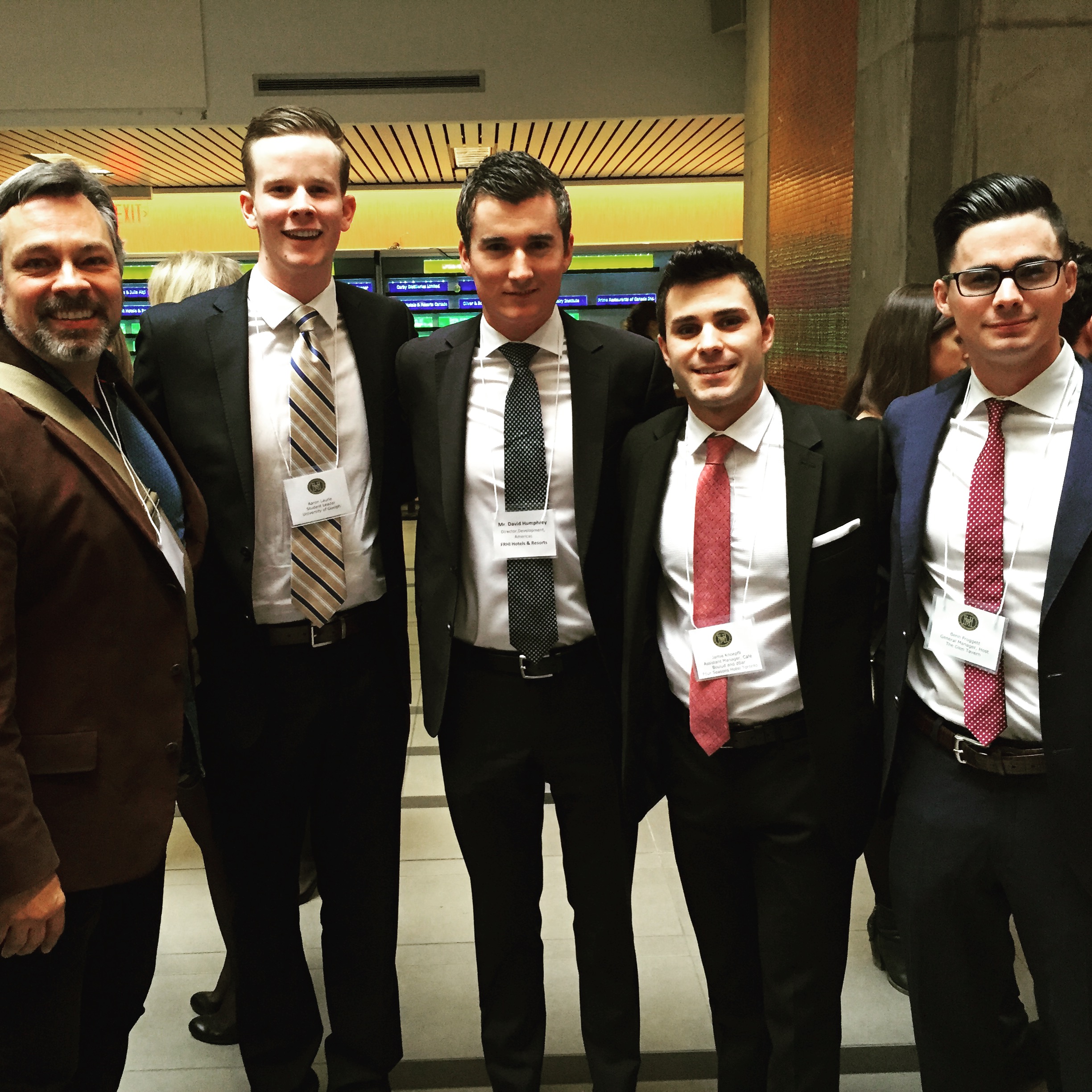 Photo caption: (l-r: Bruce McAdams, faculty representative, Aaron Laurie, David Humphrey, Jamie Knoepfli & Benn Froggett)  
The Ontario Hostelry Institute (OHI) hosted a wonderful reception to honour its 2016 Top 30 Under 30 recipients at George Brown College on Wednesday March 23rd.

The University of Guelph was well represented with six of the honourees being Guelph grads or students, four from the School of Hospitality, Food & Tourism Management (Benn Froggett, HAFA '13 - General Manager, The Glen Tavern, Glen Williams; Jamie Knoepfli, HAFA Co-op '13 -  Manager, Cafe Boulud and Dbar, Toronto; Aaron Laurie, HAFA '16 Current 4th year student - President, Hotel Association of Canada Guelph Chapter and Alex Marconi, HAFA Co-op '12 - Social Media Manager - Four Seasons Hotel Toronto). one Human Nutrition grad (Emily Meko) and one from Plant Sciences (Tariq Ahmed).  

David Humphrey (HFTM'12) gave the welcoming address to the winners.  All in all a great day for the U of G!
Congratulations everyone, we are so proud!
View the School's official Top 30 Under 30 web page which includes a list of past winners.
MEDIA: Hotelier - OHI Celebrates Excellence at 2016 Gold Awards Dinner
Share this page
News Topics