Sal Howell Announced as the School's Next Executive-in-Residence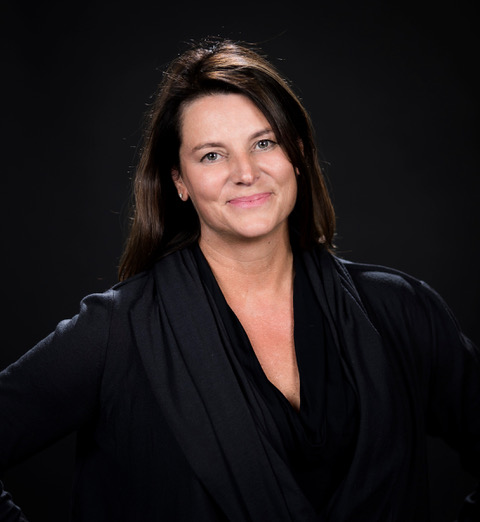 The School is thrilled to announce that Sal Howell, Founder & Proprietor of the River Café and Deane House in Calgary, Alberta will be our next Executive-in-Residence. 
Sal will be on campus Tuesday, March 6th – Thursday, March 8th speaking in several student classes, also meeting student groups and associations.
An appreciation dinner to honour Sal will be held on Wednesday, March 7th.
The University of Guelph Sustainable Restaurant Project (UGSRP) will host its annual symposium on "Plant-Based menus, Fad' or Trend?" on Wednesday, March 7th from 3:30 - 5:30 p.m. in the Pathobiology Bldg, Room 1800.  The five speakers will include Sal Howell. The free forum is open to the public, details can be found at this link.
About Sal…
Sal Howell is a successful restaurateur who has helped shape the culinary landscape in Western Canada. She is the founder and proprietor of River Café and the new Deane House in Calgary and is deeply committed to local seasonal food, sustainable agriculture and exploring the local 'terroir' and 'taste of place' of the Prairies, and Canada. Sal has fostered the hospitality and pioneered the culinary 'farm to table' philosophy at River Café since its inception in 1991.
British born and educated on both sides of the Atlantic, Sal holds a Fine Arts Degree from Mount Allison University. Both as an artist and restaurateur, her natural style and palate for extraordinary local food have come together in her restaurants.
Sal has been recognized both nationally and internationally for her dedication and persistence in forging new paths to sustainability and for her contributions to Canadian cuisine.
"We make very deliberate and conscious choices about how we source and prepare local ingredients, and champion growers and producers who care for the land as a renewable resource. We also make very deliberate and conscious decisions on how we operate. We care about and have created practices to address our source and use of energy and resources, and how we dispose of waste and unwanted materials."
Sal was awarded Independent Restaurateur of the Year 2009 at the Food Service & Hospitality Pinnacle Awards, Best Restaurateur 2014 at the Terroir Symposium Awards for Excellence in Hospitality, and Leader of Sustainability Award 2010 from The City of Calgary, and Earth Day Canada's Hometown Hero's Award 2016, and received The Laurie Masterson Award 2016 from Womens Chefs and Restaurateurs. YWCA's 'She Who Dares' 2017.
Sal represented Alberta as culinary ambassador at the Smithsonian Folklife Festival in 2007, and also attended the Governor General's inaugural Celebration of the Nation's Table in 2009.
River Café has numerous accolades including, Canada's 100 Best Restaurants, Best Overall Restaurant, Avenue Magazine and Where Magazine, WHERE Magazine Ocean Wise Sustainable Seafood Award for dedicated effort in supporting the Ocean conservation, and inclusion in the international publication 'The 1001 restaurants you must experience before you die'.
Share this page
News Topics