Labelle, Gibson, and Douglas featured in LIBRANNI
Four SEDRD graduates and faculty are profiled in the recent LIBRANNI publication: Shannon Labelle (RPD graduate), Dr. Sarah Minnes (RPD graduate), Dr. Ryan Gibson (Libro Professor of Regional Economic Development), and Prof. David Douglas (Professor Emeritus). 
Helping Indigenous communities in Northern Ontario create comprehensive community plans is exactly the job that Shannon Labelle was searching. Shannon Labelle, a recent graduate of the Master of Science in Rural Planning and Development program at the University of Guelph, was recently interviewed in LIBRANNI. Shannon provides insights into the work she is doing with the Nishnawbe Aski Development Fund. 
Regional development emerging from research conducted by University of Guelph researchers Dr. Ryan Gibson, Dr. Sarah Minnes, and Prof. David Douglas was also featured. The LIBRANNI article shares information that emerged from the recent publication called The Theory, Practice, and Potentials of Regional Development: The Case of Canada. The book highlights a multi-year research initiative led by Dr. Kelly Vodden (Grenfell Campus, Memorial University) that examined how rural regions were adapting to change in five regions of Canada.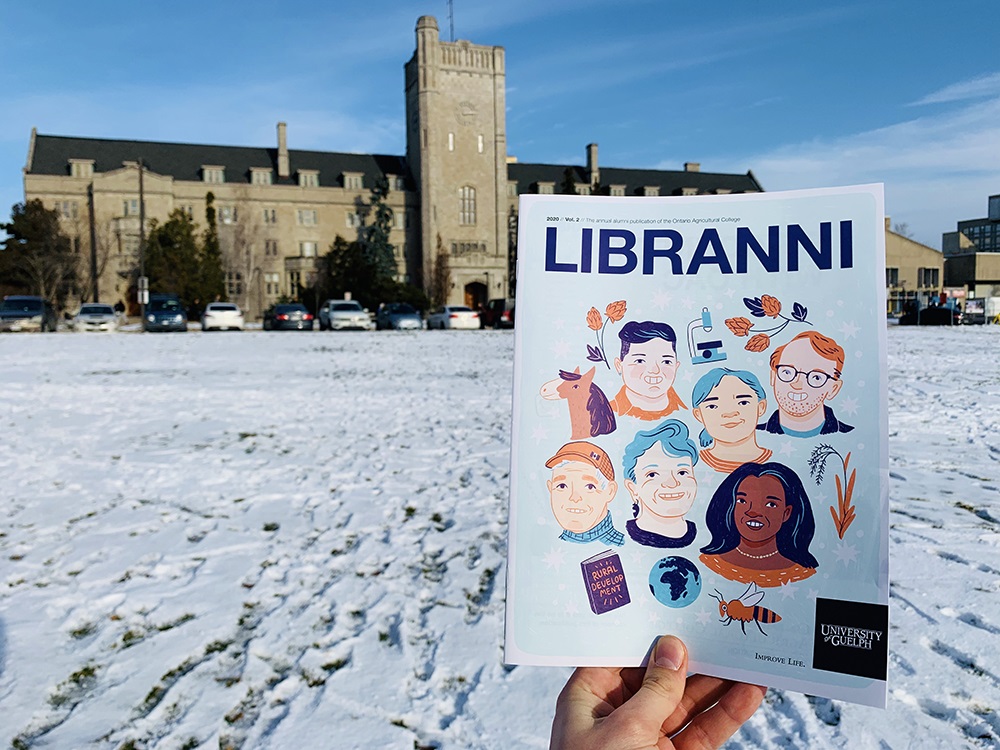 LIBRANNI is an annual publication for alumni of the Ontario Agricultural College.