Planning for the future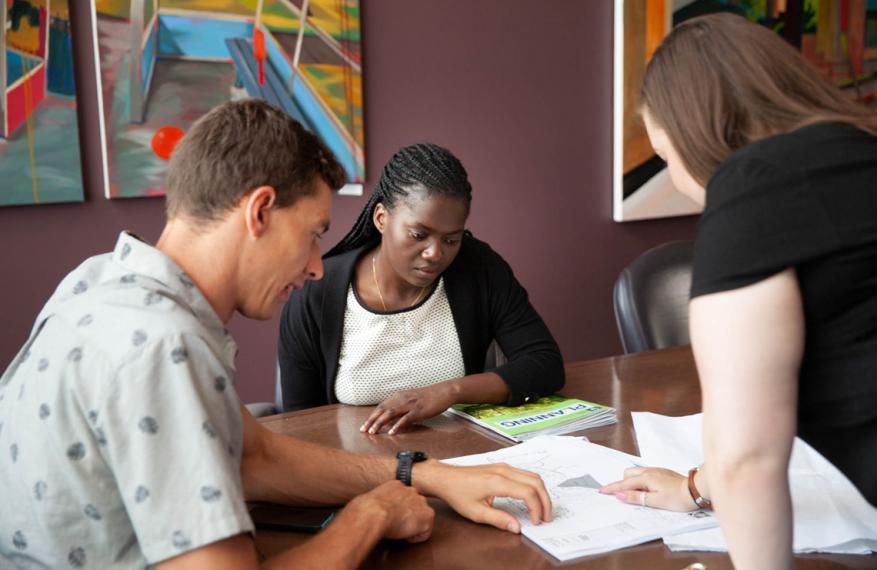 Our "places" are ever-changing and evolving.
Ensuring that our downtowns, small towns, regions and communities thrive in this change is the concern. How does one go about improving a community in economic, social or cultural ways?
"The status quo isn't going to help in the future – we need to do things differently," says Prof. Ryan Gibson, Libro Professor of Regional Economic Development in the School of Environmental Design and Rural Development (SEDRD). "We, as community members and practitioners, need to be engaged and have meaningful discussions on how we support the future of our places."
Regional development is about planning for the future of places. It's a collective and intentional desire to improve a community or region in economic, social and cultural ways. It's also the focus of a new book by Gibson and other Canadian researchers, including SEDRD professor emeritus David Douglas and Sarah Minnes, M.Sc. Rural Planning and Development, 2012.
The authors and editors sifted through five years of analysis of changes in Canadian regional development to compile The Theory, Practice and Potential of Regional Development: The Case of Canada.
The book is filled with approaches that community members and planners should consider, but Ryan, David and Sarah say Canadians should note of five takeaways:
Think and act globally
Think and act regionally
Devolve responsibilities and resources
Be inclusive 
Increase communication and information exchange
"Regions and communities are increasingly seeing more responsibilities put onto them," Ryan says. "Federal and provincial governments are putting more responsibility to the local level, but these groups have less human and financial resources."
That's why a focus and investment in sharing best practices and case studies is so important. "If we create a network for sharing, we can learn from what has worked and what hasn't."
He says recognizing and remembering that everything is impacted by global factors is also vital. The best intentions can be negated by an international trade issue or economic forces driven by events in another country.
Perhaps the strongest is that the right people need to be around the table when planning. And the "right people" doesn't mean just politicians and planners.
"It's really important to ensure all regional stakeholders are involved in your planning process," says Ryan. "Local government is legislated to be around the table, but what about environmental non-profits, faith-based groups, youth, and other organizational entities that often don't get invited?"
This is also where the importance of being inclusive comes in. "Ensuring we have all the right voices to contributing to the conversation, also means not just considering economics. It needs to include social, culture, environmental."
A more comprehensive approach means a more comprehensive plan, which is better set up for success says Ryan.
"And when I say we, I meant the 'royal we' – meals on wheels volunteers, local theatre groups, those working on beautification project, the business community. Everyone is responsible for supporting regional development."
"Queen's Park is not coming to the rescue. You need to be the voice of what you need."
This article was originally published in the LIBRANNI 2020 / Vol. 2
Learn more about OAC research:

 

Read more:
Share this page
News Topics