Building a new hive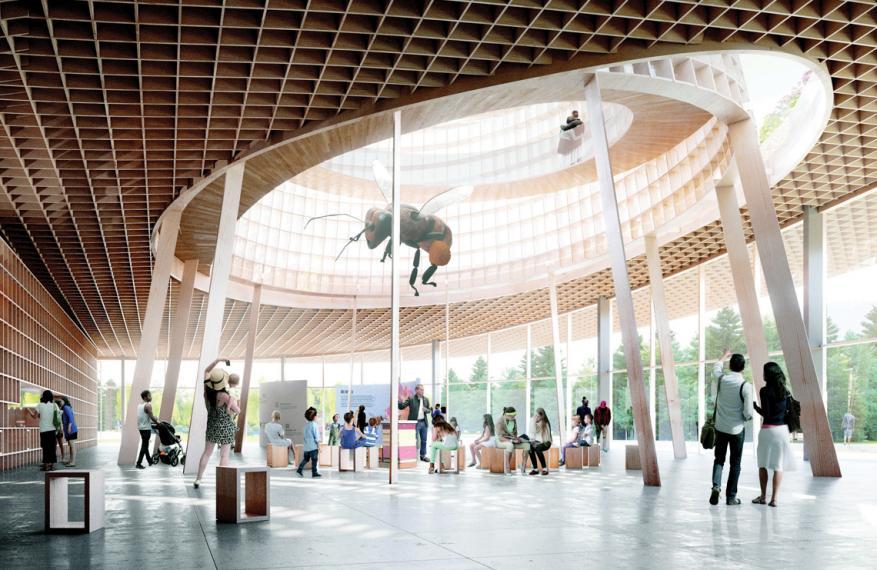 The University of Guelph's Honey Bee Research Centre (HBRC) delivers some of the world's most impactful honey bee research and outreach, and it does so out of a living room.
The world-renowned centre operates out of a residential bungalow built in the 1970s. What was a living room is now a meeting and teaching space, the kitchen is a sales room, and the former bedrooms are offices. The bee yard is scattered across the residential-style lawns. The labs are nearly 2km away.
"We can only fit 40 people in the living room for courses, and really that room should only house 25 people," says Paul Kelly, apiarist and B.Sc. (Agr.) 1983 grad.
In 2022/2023, the HBRC will move to a new facility on campus set to become an international destination for researchers, students, beekeepers and enthusiasts.
The centre focuses on identifying and understanding honey bee health stressors and determining solutions. For example, researchers are investigating naturally derived compounds and pro- and prebiotic approaches for controlling varroa mites, which are the most significant stressor on honey bees. The HBRC also educates thousands of people each year on bee health and management.
"Seeing the increased interest in honey bees and their management is inspiring, but a bit overwhelming, too," says Kelly. "The new facility will help us keep up with the tremendous demand on our staff and spaces and expand our impact even more."
A transformational gift from the Riviere Charitable Foundation will cover a substantial portion of the cost of the new facility, and a fundraising campaign is underway to raise an additional $6 million.
Want to know more about the Honey Bee Research Centre, the new facility and how you can help? Check out alumni.uoguelph.ca/hbrc
This article was originally published in the LIBRANNI 2020 / Vol. 2
Learn more about OAC research:

 

Read more:
Share this page
News Topics