November 2019 Wellness@Work Calendar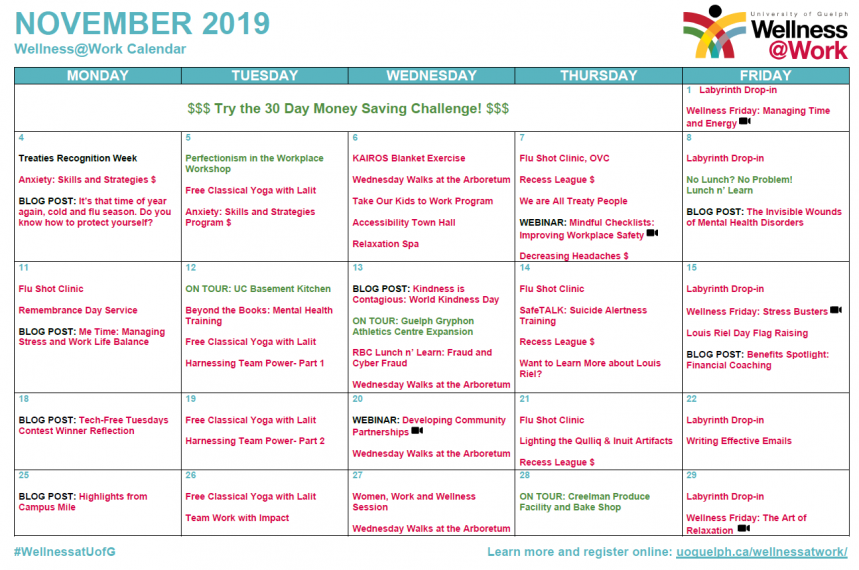 The Wellness@Work Programming Committee has planned another month full of unique wellness opportunities for you to take advantage of.  
As November is Financial Literacy Month, Wellness@Work is challenging you to try out the 30 Day Money Saving Challenge. Pick 3-5 things you will not spend money on for the month of November.  Spend 30 days watching your savings grow!    
Looking for support to improve your financial health? Check out the Financial Coaching offered through U of G's Employee and Family Assistance Program (EFAP) to work with a financial expert.
See attached the November wellness calendar and register for events today!  Here are a few upcoming activities you might be interested in: