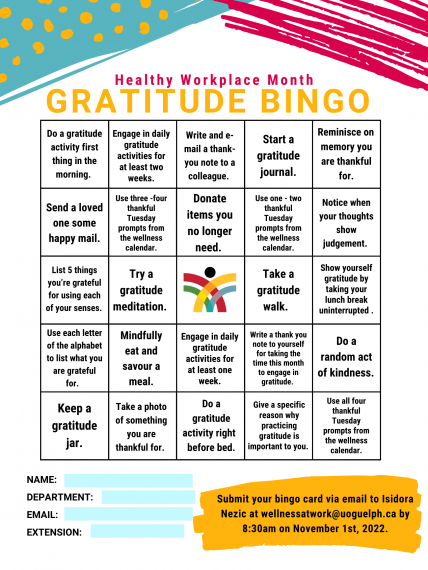 The Wellness@Work Programming Committee is challenging you to a new Gratitude BINGO game for Healthy Workplace Month. 
Download the bingo card to participate in the Wellness@Work Gratitude BINGO challenge throughout the month of October.  Everyone who participates will be entered into a draw for a prize!   
All you need to do is print the bingo card and mark off squares as you complete them.