Funding and Awards
Internal Awards for Incoming Students
The Constance Rooke Scholarship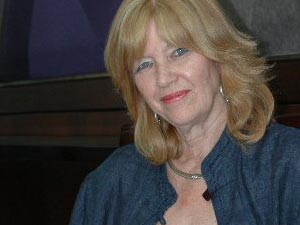 (Granted upon admittance to the program; every accepted candidate receives this award.) Upon acceptance to the Creative Writing Master of Fine Arts Program, each writer is granted a Constance Rooke Scholarship. This scholarship provides each writer with a total of $8,000 in funding over a two-year period, which is the duration of the program. In year one of study, a writer receives $4,000, and in year two of study, an additional $4,000. In both years of study, the $4,000 is allocated at the beginning of each semester (Fall, Winter and Spring/Summer) in lump sums of $1333.33. While this funding does cover a good deal of tuition, it does not cover all expenses.
---
The McClelland & Stewart Ltd. Scholarship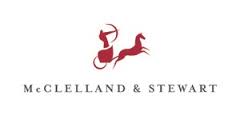 Every year, one incoming writer is awarded The McClelland & Stewart Ltd. Scholarship. The recipient is selected by the program's coordinator and core faculty (who also decide who will be admitted to the program), and all writers accepted into the program are considered for this award. (Again, there is no formal application.) This scholarship has been generously donated by McClelland & Stewart Ltd. and the award amount is $2,500.00, allocated on a yearly basis.
 
---
The Edward Y. Morwick Graduate Scholarship in Creative Writing
The $4,500 Edward Y. Morwick Graduate Scholarship in Creative Writing is usually awarded to two entering graduate students who are registered full-time in the Creative Writing Program. This award is meant to encourage and reward students who have shown developing skill and dedication to the craft of Creative Writing. The recipients must exhibit excellence in Creative Writing as evidenced by the portfolio submitted to the Creative Writing admissions committee. No application is necessary.
 
---
Additional Funding Opportunities
Board of Graduate Research Scholarships

Every year, the Creative Writing MFA program receives several Board of Graduate Research Scholarships, which are funded, internally, by the university. The recipients of these awards are nominated by the program's coordinator and each award is $2000. An application is not required.
The University of Guelph has established a number of awards which provide bursaries for students in financial need. To be eligible for these bursaries, students must complete a needs assessment application available from Student Financial Services.
Link: Student Financial Services
External Scholarships
The main sources of external funding for MA students are the Ontario Graduate Scholarship Program (OGS), and the SSHRC/CGS Master's Scholarships. MA students are strongly encouraged to apply for all sources of external funding for which they are eligible. For more information about terms and conditions of these awards, please consult the respective websites:
Link: Ontario Graduate Scholarship Program
Link: SSHRC Master's Scholarships
 
---
Work opportunities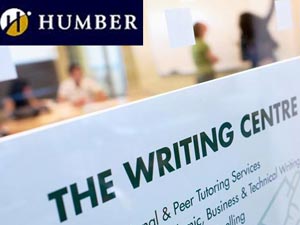 Our program has a relationship with the Humber Writing Centre: each year, the Writing Centre hires four Creative Writing MFA students to work as tutors for three academic terms. Remuneration is equivalent to that of a teaching assistant; however, all students complete their weekly hours assisting students in the Writing Centre, rather than grading papers outside of the classroom — as is the case for most teaching assistants.
Libby Johnstone, the program's administrator, is the main point of contact for these work opportunities. A call for applications is forwarded by Libby to all students in the month of October.
For more information, please contact Libby Johnstone: cwmfa@uoguelph.ca or (519) 824-4120 ext. 53882