THINC Lab workshop series

Join us in THINC Lab for this lecture and discussion series covering a range of issues and topics in digital humanities.
Our Winter 2023 Series focuses on Digital Storytelling!
Upcoming talk:
Dr. Lai-Tze Fan of The University of Waterloo.
Date: Thursday, March 23rd
Time: 4:00pm - 5:30pm
Location: THINC Lab, McLaughlin Library, 2nd Floor
REGISTER HERE: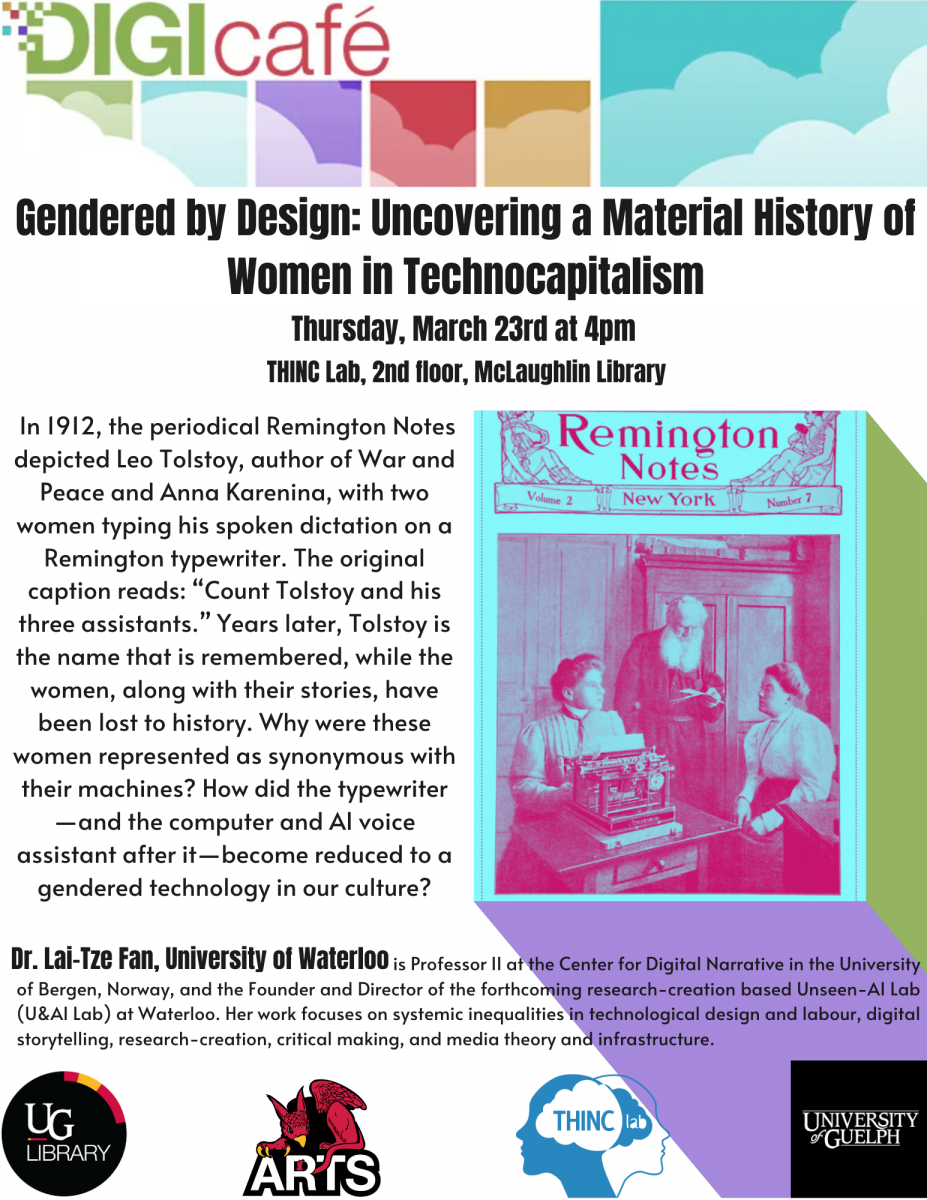 Previous talks:
For our first talk of the year we welcome Joseph Shea-Carter of SETS. 
Date: Tuesday, January 31st
Time: 3:00pm - 4:30pm
Location: THINC Lab, McLaughlin Library, 2nd Floor
REGISTER HERE: