Get involved!

Membership at THINC Lab
Members are able to work in the lab when it is not booked for events. Typically, mornings are for quiet worktime, and afternoons and evenings for research and quiet collaboration. A small office, the THINC Pod, can be booked for teleconferencing or small meetings, and there is a small collaboration space in one corner of the lab for quiet consultations in the afternoons and evenings.
Apply to be a member by filling out this form.
Graduate Residencies at THINC Lab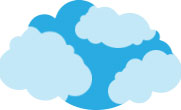 The Graduate Residency program at THINC Lab is intended to support graduate students, and postdoctoral fellows making substantial use of digital methods to do humanities or interdisciplinary research. We invite graduate students from all disciplines to join the community at THINC Lab, share our space in the McLaughlin Library, learn from our many workshops and talks, and give back to the community by sharing your own ideas and expertise.
 
The following will be provided:
Bookable desk space (with regular time allocations) and a locker in THINC Lab
Key card access to THINC Lab for access 9am-12 midnight
Consultations with THINC Lab staff on your digital work
Up to $1500 travel stipend to support your research or training
Opportunity to contribute to the planning and organization of THINC Lab events
Support for attendance at the DH at Guelph Summer Workshops (May 2023)
 
In return, we ask that you:
Work on your own research in person at THINC Lab for 6 hours a week during the fall and winter semesters
Attend THINC Lab residency meetings (one per month)
Showcase your digital project in a brown bag lunch talk and/or an end of the year event
Produce at least one blog post on your work for THINC Lab
Mention the support that THINC Lab has provided in any presentation or publications
Attend THINC Lab events where possible
In order to apply for the 2023 Graduate Residency program, please fill out the online form no later than Nov 15th, 2023. If you have any questions, or would like to discuss your research with us, please email dhguelph@uoguelph.ca and include the words "THINC Lab Fellowship Program" in the subject line.
THINC Lab Seed Grants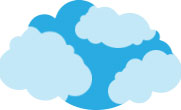 THINC Lab, the College of Arts, and the Canada Research Chair in Collaborative Digital Scholarship are   combining to help get digital projects at Guelph off the ground. This fund supports early or small-scale projects   to help get a first phase or proof-of-concept together that will help gain interest, collaborators, or funding to get it to the next stage. This grant can be combined with a College of Arts Seed grant provided that it will lead to a   funding application within the following cycle. Projects that are aligned with other THINC Lab projects or Library expertise will be given priority.
These grants are open to faculty who are looking to start or materially advance a digital humanities or interdisciplinary research project. Tenure-track, contractually-limited, sessional faculty, and postdoctoral fellows undertaking substantial digital projects are eligible to apply.
The seed grants are intended for scholars new to some aspect of digital work to acquire the training and expertise needed to think through and design a digital research project, leading into to a larger grant application, although applications for other purposes will be considered. The duration of a seed grant is up to one year, with intensive work in the spring and summer. THINC Lab cannot provide online hosting or maintenance funds for projects but is delighted to provide workspace and meeting space to projects. Past grants have been awarded for a gamified writing instruction tool, digitization of Scottish inn registers, and translations of literary responses and intertextuality in 19th century women's writing.
 
One or two grants will be awarded per year. They are not renewable.
 
Applicants may apply for the following resources:
Up to $5000 stipend for training, development, technical work, research assistance, or research activities that will contribute directly to the digital component of the project. A modest portion of these funds can be for travel, software, or equipment (up to $1000).
Consultation time with THINC Lab staff (minimum 1 meeting per term) for project planning, consultation on tools and platforms, training, technical advice, grant proposal development, or dissemination
Priority access to space for you and your research team to work in THINC Lab
Training for the summer URA and/or another research assistant at the DH@Guelph summer workshops
 
As a condition of this funding, we ask that you:
Work with us towards an MOU to ensure a clear understanding on both sides of deliverables and responsibilities
Report regularly to THINC Lab on your project's progress, and provide a project description for the THINC Lab website
Present on the work you are doing in the lab, either in a short paper or hands-on demonstration (at least once, more if desired)
Credit the support from THINC Lab in presentation and publications
Write a blog post describing the work for the DH@Guelph website
Provide a final report at the end of the year on activities and progress made.
 
In order to apply for this funding, please fill out the following form no later than Nov. 15th, 2023.
We strongly encourage prospective applicants to meet with us to discuss your ideas. Please email dhguelph@uoguelph.ca and include the words "SEED GRANT" in the subject line.