Admissions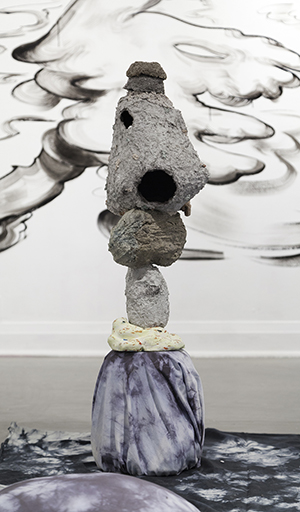 The MFA application process involves multiple steps so please read through all of the information below before beginning. Please note that all application materials are due by January 15. Get started well in advance of this date, as the application process takes time.
STEP 1: REVIEW YOUR ACADEMIC ELIGIBILITY
Admission to the MFA program in studio art may be granted on the recommendation of the School of Fine Art and Music to the following applicants:
Holders of a BFA degree (honours equivalent), or an Honours BA (or its equivalent in fine art or visual arts); or
In exceptional cases, holders of a degree in another field who have completed a minimum of six one-semester courses in fine art or visual arts; or
Students who have satisfied the requirements for transfer from the provisional-student category
STEP 2: SUBMIT PORTFOLIO, C.V. AND STATEMENT OF INTEREST TO SLIDEROOM BY JANUARY 15
A portfolio, c.v., and statement of interest must be submitted online via University of Guelph's SlideRoom portal found here.
SlideRoom is open for submissions between July 1 and January 15.
Please note that SlideRoom will allow you to log in and edit your portfolio as much as you like, but no more changes are allowed after you click submit.  A US$10 fee will be charged to each applicant at the time of submission.
Portfolio
Please submit up to 20 digital images (these might feature individual artworks, details, or installation views)
OR
up to 10 minutes of audio or video
OR
A combination of both digital images and video, taking into consideration that one minute of video equals two images
Acceptable formats include jpg, png and gif for images; mov, wmv, flv, and mp4 for videos; and mp3 for music. To optimize image quality and upload speed, please ensure that image files are approximately 1024 x 768px at 72dpi and please keep video files under 60MB each. Our SlideRoom portal offers additional instruction for submitting work and links for technical assistance.
Curriculum Vitae
The curriculum vitae should outline work and education and any relevant artistic activities, such as exhibitions, artist residencies, collaborations, and grants.
NOTE: Please list the names of your referees and their institutional affiliation at the end of your curriculum vitae
Statement of Interest/Intent
This one-page statement should outline the direction of your studio practice and your interest in the MFA program at the University of Guelph. The statement of intent should concisely and articulately discuss the concepts and ideas behind the visual work you have submitted. The statement should also, where applicable, demonstrate historical and theoretical awareness of contemporary art and your relationship to it.
STEP 3: COMPLETE THE UNIVERSITY'S ONLINE APPLICATION (OUAC) BY JANUARY 15
Online application information can be found here. The application fee is CDN $110.
After your online application has been received by the University of Guelph an account will be created for you in WebAdvisor, our student information system. Within 5 working days of submission you will receive an email with instructions on how to upload your documents to WebAdvisor, so please work well ahead of deadlines. On WebAdvisor you will find a checklist for the items you will need to upload to the site. These include:
Transcripts
Transcripts are required, including grading scales and degree certificates. These do not need to be official transcripts.  If you are accepted into the program we will request that you send us official transcripts.
Two Letters of Reference
The referees identified on your application will be sent a request to complete a Referee Assessment Form on your behalf. They will receive this request around the same time you receive your WebAdvisor information. References should come from studio professors or art professionals who have a strong understanding of your work.
English Proficiency Results
This is only required if English is specified as a second language.
For more information regarding your MFA application, please contact Graduate Program Assistant Barbara Merrill: bmerrill@uoguelph.ca