Studio Art
Beginning in 1965, the Studio Art program has developed into one of the most respected in the country. Graduates over the years have made their mark in many walks of life. A significant number pursue the career of the practicing artist. Many also teach at levels ranging from primary school to the university professoriate or hold executive and curatorial positions in public or private galleries or have responsibilities in the media and government. Still others pursue a variety of creative careers unrelated to their art studies. Our graduates have been cited by such publications as The Globe and Mail, Border Crossings, ArtForum and Canadian Art for their contributions to the visual arts in Canada - a testimony to the rigour of our programs and the creativity of our students.
Since its inception, the Studio Art program at Guelph was designed to provide a progressive alternative to existing post secondary programs; one that combined equal strengths in studio practice and its conceptual and critical underpinnings. This approach has had a very positive impact on all graduates by providing them with a substantial working knowledge of both contemporary art history and studio practice, regardless of their career plans.
Learning Approach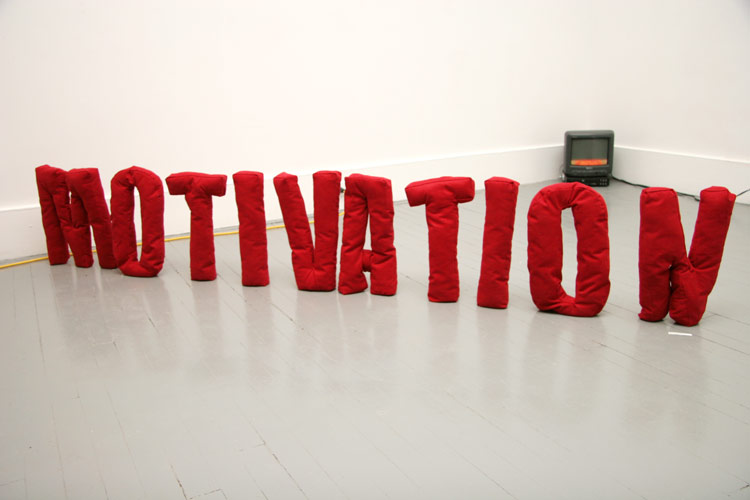 Studio Art combines the best of two worlds, providing a fundamental understanding of art history, theory and criticism with the opportunity to explore a range of media in the studio. You'll learn through lectures and discussions. Diverse audio-visual materials, from digital images to videos and films, will be regular components of most courses.
Studio courses emphasize hands-on experience in art making. You'll develop not only technical and manual skills but also an awareness of historical and contemporary contexts, and formal and expressive strategies.
You'll do much of your learning in the renovated studios and facilities of historic Zavitz Hall and the Alexander Hall. Trips to major collections, galleries and museums will augment your learning experience.
The Major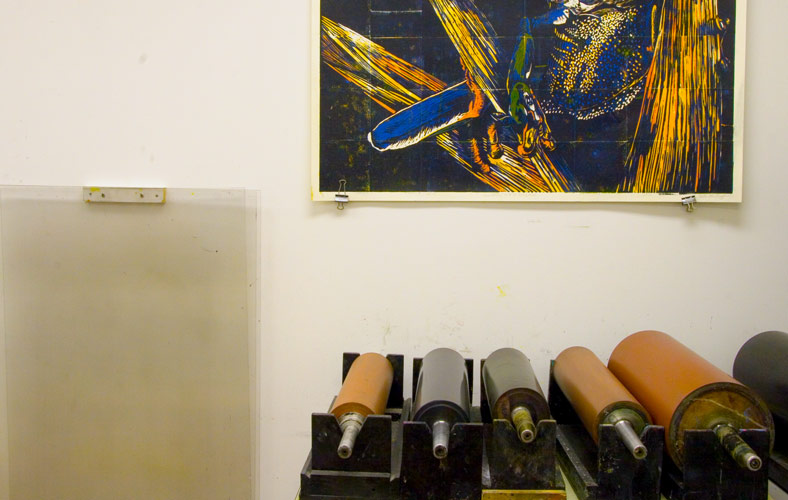 From printmaking to painting, from photography to Extended Practices, the visual arts embody, celebrate and criticize our assumptions and aspirations. Studies in Studio Art at the University of Guelph will enable you to participate in this realm.
Guelph offers a unique learning environment for the study of Studio Art. Our School of Fine Art and Music is the third largest studio program in Ontario, exposing students to a climate of intellectual diversity and tolerance. In the course of your studies, you'll have access to the Gordon Couling Digital Slide Library and the Bachinski/Chu Print Study Collection, which includes examples of original works by such artists as Rembrandt, Matisse, Snow and Colville, and the Art Gallery of Guelph and associated Sculpture Park, one of the most significant university galleries in Canada. The School's noted Visiting Artist Series brings internationally renowned artists to campus each semester, and the annual Shenkman Lecture in Contemporary Art is the capstone of each year.
Our faculty, considered by many to be among the finest in the country, are active practicing artists whose work has been displayed at such prestigious institutions as the National Gallery of Art, Canadian Museum of Contemporary Photography, Los Angeles Museum of Contemporary Art, the Art Gallery of Ontario and the Tate Gallery, London. And almost without exception, our faculty members are represented by Canada's leading commercial art galleries.