Sandra Parmegiani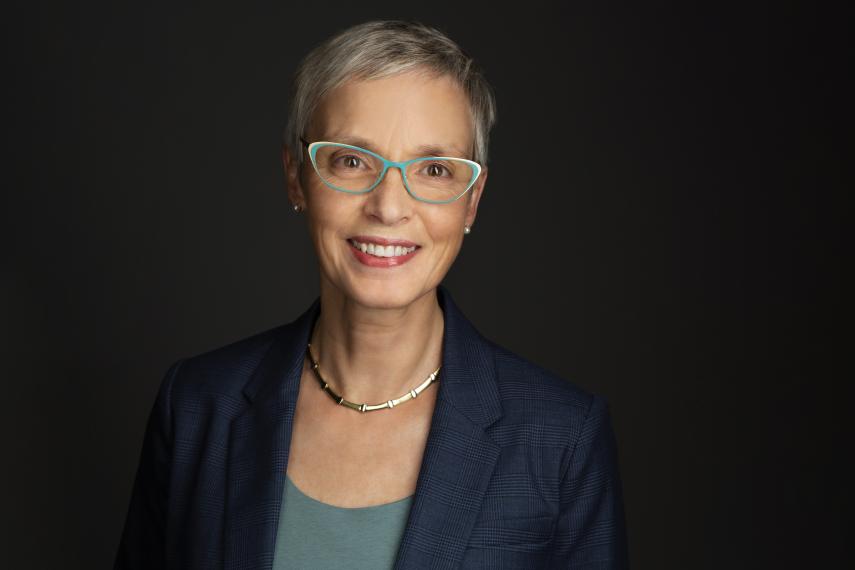 School of Languages and Literatures
Description
Education
BA, Università degli Studi di Trieste (Italy)
MA,
Doctorate, University of Rome La Sapienza/University of Trieste
PhD, University of Toronto
Fields of Specialization
European literature from the Enlightenment to the present
Eighteenth and early nineteenth century Anglo-Italian relations
History of Publishing in Modern Europe
Digital Humanities
Professional Activities
Editor, "Quaderni d'Italianistica" 2019-2023
Director, Italian Canadian Narrative Showcase (ICNS), 2019-present
Board member, Italian Canadian Archives Project (ICAP), 2016-present
Research
Current Research Projects
Transcultural Journalism in the Long Eighteenth Century
Conduct manuals for women in Modern Europe
Publications
Books
Femminismo e femminismi nella letteratura italiana dall'Ottocento al XXI secolo. Ed. Sandra Parmegiani and Michela Prevedello. Firenze: Società Editrice Fiorentina, 2019. 336 pp. 
Ugo Foscolo and English Culture. Oxford: Legenda, 2011, 164 p.

Far libri. Anita Pittoni e lo Zibaldone. Trieste: Edizioni Parnaso, 1995, 190 p.
Chapters in Books
"Remembering War. Memory and History in Claudio Magris's Blameless." In Transmissions of Memory: Echoes, Traumas and Nostalgia. Ed. Patrizia Sambuco. Madison: Fairleigh Dickinson University Press [forthcoming 2018]
"Tra mito e frammento: l'elogio del margine nella letteratura di Claudio Magris." In Cronache dal cielo stretto: scrivere il Nordest. Ed. Cristina Perissinotto and Charles Klopp. Udine: Forum, 2013. 117-142.
"In Search of a Nation: Renaissance Motifs in Ugo Foscolo's Pre-romantic Historical and Literary Criticism." The Renaissance in the Nineteenth Century. Ed. Yannick Portebois and Nicholas Terpstra. Toronto: Centre for Reformation and Renaissance Studies. Essays and Studies, No. 2, 2003. 143-157.
"L'immagine della donna nelle raccolte di narrativa veneziane del Settecento e di primo Ottocento." L'Italia nella lingua e nel pensiero. Ed. Anthony Mollica and Riccardo Campa. Quaderni di Libri e riviste d'Italia, 46. Roma: Istituto Poligrafico e Zecca dello Stato. 2002. 1:181-189.
 
Edited Journals
Quaderni d'Italianistica. Editor (2019-2023). Edited issues: 40.2, 41.1 (forthcoming)
Claudio Magris and European Identities. Special Issue ot The Journal of European Studies. Ed. Sandra Parmegiani. 42:4, December 2012.
Intersezioni letterarie. Claudio Magris e Marisa Madieri. Special Issue of Quaderni d'italianistica. Ed. Sandra Parmegiani. 32:1, Spring 2011.
 
Selected Articles
"Textual Mobility in the Eighteenth Century: English Novels and the Venetian Press." Crossways Journal, 1 (2017): 1-11. 
"Da Sterne alla critica dei romanzi inglesi nell'Epistolario di Foscolo." Cahiers d'études italiennes, 20 (2015): 119-133.
"The Presence of Myth in Claudio Magris's Postmillennial Narrative." Intersezioni letterarie. La narrativa di Claudio Magris e Marisa Madieri. Special issue of Quaderni d'Italianistica. Ed. Sandra Parmegiani. 32:1 (2011).
"Ipocondria, scienza medica e poesia. Una congiuntura settecentesca." Quaderni d'Italianistica XXVIII, 2 (2007): 119-142.
"A colloquio con Claudio Magris. Tra approdi e naufragi dell'Io: considerazioni su vent'anni di narrativa." Italian Culture 22, 1 (2004): 137-156.
"L'interpretazione foscoliana di Machiavelli: modello di lingua, stile letterario e pensiero politico." Studi Rinascimentali 1 (2003): 155-160.
Translations
"George Prochnik's Gardens in Wartime" from The Impossible Exile. Translated by Sandra Parmegiani. Journal of Italian Translation, XI, 2 (2016): 131-169.
Teaching Honours
2012                Student Senate Council – Contribution of Teaching Award
2009-2010       College of Arts Faculty Teaching Excellence Award.
2006                The University of Western Ontario Honour, "University Student's Council
                        Teaching Honour Roll."
2004                The University of Western Ontario Honour, "University Student's Council
                        Teaching Honour Roll"