Crossways in Cultural Narratives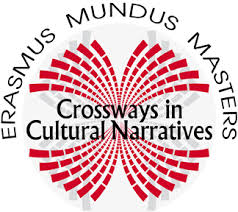 The Erasmus Mundus Masters Programme Crossways in Cultural Narratives is an innovative, trans- and interdisciplinary programme in Humanities. It has three key objectives: 1° to promote studies crossing boundary-lines of all types and explore European culture in its relations with other continents; 2° to introduce students to a variety of methodological approaches in preparation for advanced doctoral research in the field of the Humanities; 3° to prepare students for careers in the arts, teaching and communication, management, and to equip them with the skills needed to play leading roles in international institutions, national administrations, cultural organisations or media groups. The main focus is on literature, studied in a comparative context, but the programme also draws on other disciplines, such as Philosophy, Visual Studies, the History of Ideas, Semiotics, Linguistics and Communication. The central, structuring theme is: crossways and cultural hybridisation.
Crossways in Cultural Narratives is delivered by a consortium of 8 partner universities: University of Perpignan Via Domitia, France (Co-ordinating Institution); University of Bergamo, Italy; University of Guelph, Canada; New University of Lisbon, Portugal; Adam Mickiewicz University, Poland; University of Santiago de Compostela, Spain; University of Saint Andrews, United Kingdom; University of Sheffield, United Kingdom.
The University of Guelph European Studies programme is the first full Canadian partner in an Erasmus Mundus consortium. Its contribution to the Crossways programme is structured around the following themes: Theories and methods of interdisciplinary research; Ancient and modern adaptations of myth and fairy tales and the question of European identities; Representations of gender, Literature and science.
The Masters programme is open to both European and non-European students.