About Anita Stewart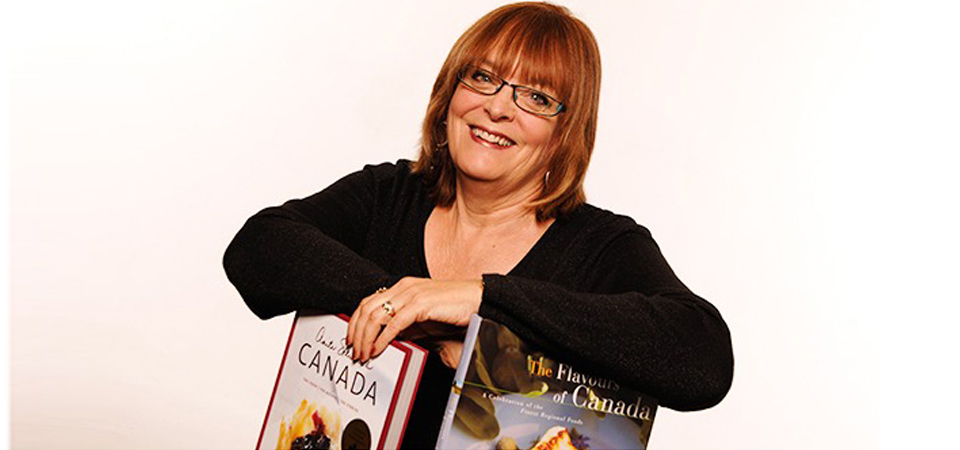 Anita Stewart was a trailblazing Canadian food champion who left an enormous impact on Canadian food and culture. As a culinary journalist, food historian, activist and University of Guelph Food Laureate, Anita brought together farmers, producers, researchers, writers, chefs and food lovers to highlight and push the boundaries of Canadian cuisine.
Anita fiercely loved all things to do with Canadian food. Long before it was a popular thing to do, Anita would travel across Canada visiting country inns, farmers' markets, lighthouses and Indigenous communities to discover and share the stories of Canada's food and the people behind it. She was the author of 14 cookbooks about Canadian foods and wines and founder of Cuisine Canada. Anita also founded Food Day Canada, a national celebration held annually every August to share Canada's rich culinary heritage and delicious northern bounty.
In 2012, Anita Stewart was appointed as University of Guelph's Food Laureate. In her role she acted as a food ambassador, providing advocacy and leadership to strengthen the University of Guelph's national and international reputation for food and culinary research, teaching and technology.  There is no denying that Anita has had a remarkable impact on Canadian food. The Anita Stewart Memorial Food Lab will honour Anita's legacy by continuing to actively promote the growth and study of our Canadian food systems and cultures. 
Remembering Anita Stewart ~ Food Day Canada