Food Day Canada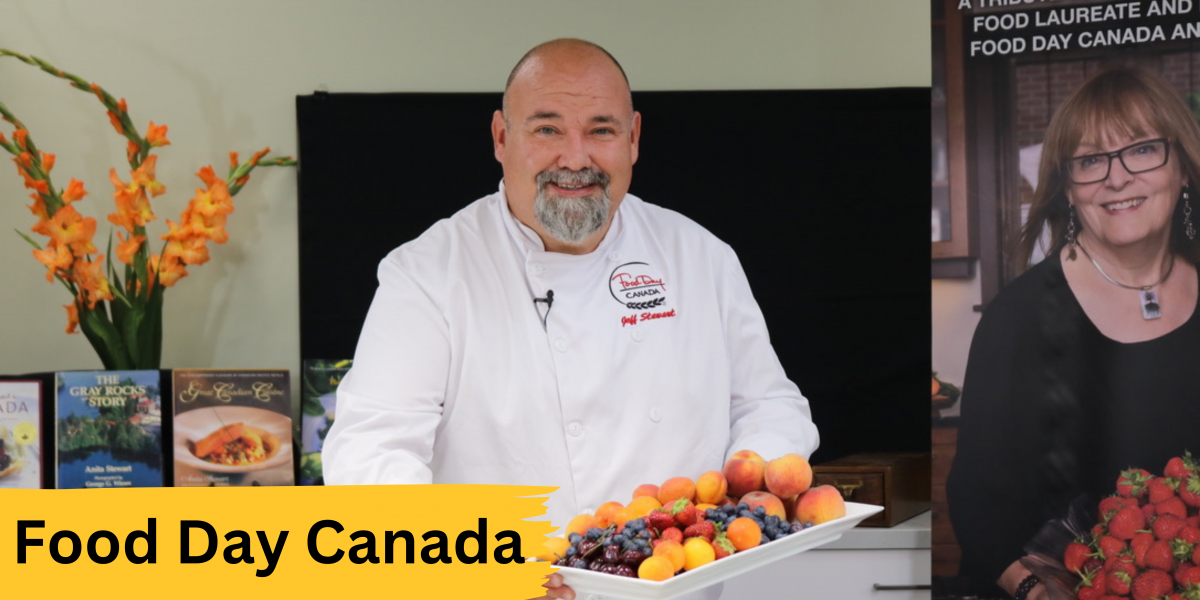 We are excited to be a partner in Food Day Canada!
Food Day Canada was originally created by Anita Stewart with the mission to actively promote the growth and study of Canadian food culture. Each year Food Day Canada is celebrated on the Saturday of the August long weekend. Celebrations take place across the country which include special menus at restaurants, features at farmers' markets and people purchasing and cooking Canadian food. Food Day Canada is a chance for everyone to join in on one massive celebration in praise of Canadian food producers, chefs, researchers, and home cooks. This year Food Day Canada takes place on August 5, 2023 and it is celebrating its 20th Anniversary.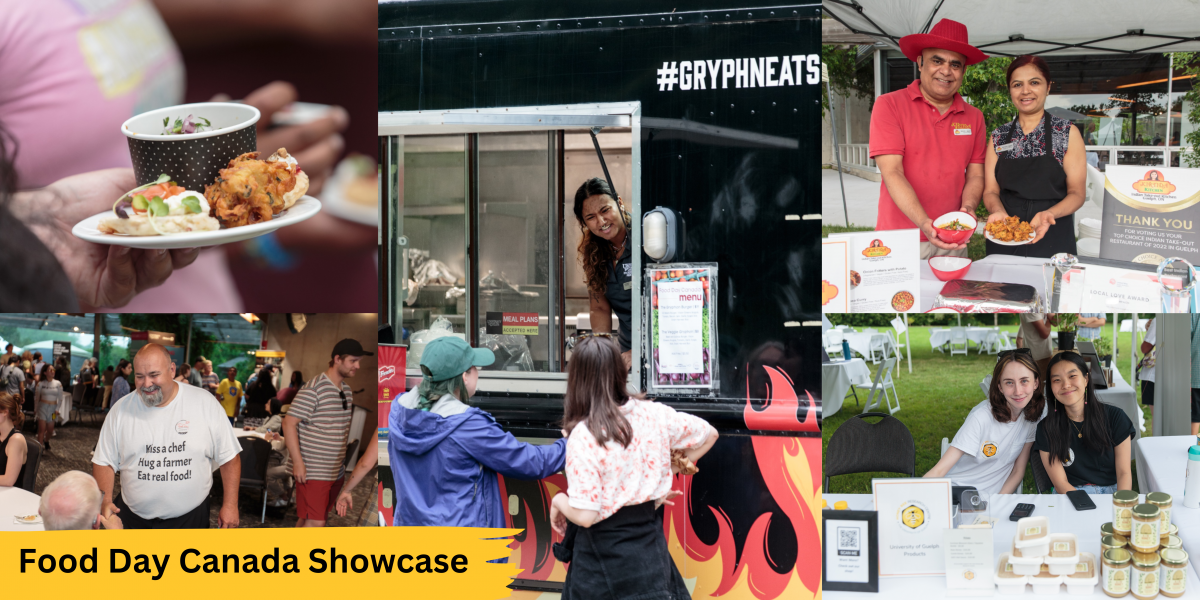 We kicked off Food Day Canada celebrations on July 11, 2023 with a special celebration of U of G's contributions to Canadian food. 200 people were in attendance to celebrate with live music, a chef cookoff and a University of Guelph food marketplace. You can learn more about the event and how U of G contributes to Food Day Canada year round at this link.
You can also find Food Day Canada events happening across the country, visit this link.