HFTM Competes at the Restaurants Canada Show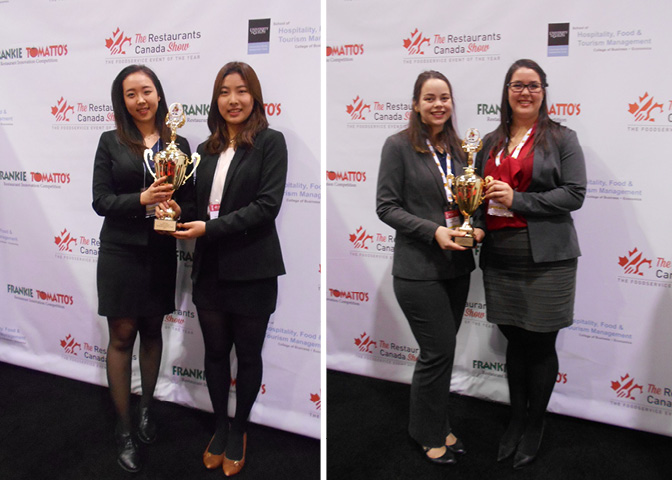 The Frankie Tomatto's Restaurant Innovation Final Competition was held at the Restaurants Canada Show in Toronto on Monday, March 2nd.  Taking the main stage and competing for the top three prizes were HFTM students Sunny Choi & Jenny Yong Kung Kim (2nd place) and Rebecca McIlroy & Chloe Blais (3rd place).  Congratulations to all! 
Thank you to our judges; Chris Knight; Ken Otto; John Placko; Peter Shier and Bastian Germer, as well as MC Chanel Beckenlehner. Thank you Hal Roback, Restaurants Canada and the entire organizing committee.
Find competition photos on Facebook!
Share this page
News Topics