UGSRP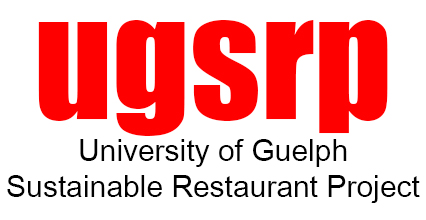 Moving towards a Sustainable Food Service Industry
Our team is a group of students, faculty and community partners that are committed to working towards a more sustainable future for the restaurant industry.  Every year we hold a forum, bringing prominent speakers to the University of Guelph to discuss issues in the Canadian Restaurant Industry.
Visit the official WEBSITE for information about the project, team, bio's, photos and what we find interesting. 

Find UGSRP on Instagram and Twitter!
Would you like to be notified when the next symposium takes place?  Email us to be placed on our mailing list.