2019 "Success in Sustainability"
'Success in Sustainability'
Success Stories in the Canadian Restaurant Industry
UGSRP's 9th Annual Symposium
Wednesday, October 2nd, 2019
7:00 - 8:30 p.m.
OVC Lifetime Learning Centre, Room 1714
University of Guelph, Guelph, Ontario
RSVP  (The event is now full)
---
Speakers
Cameron Dryburgh
General Manager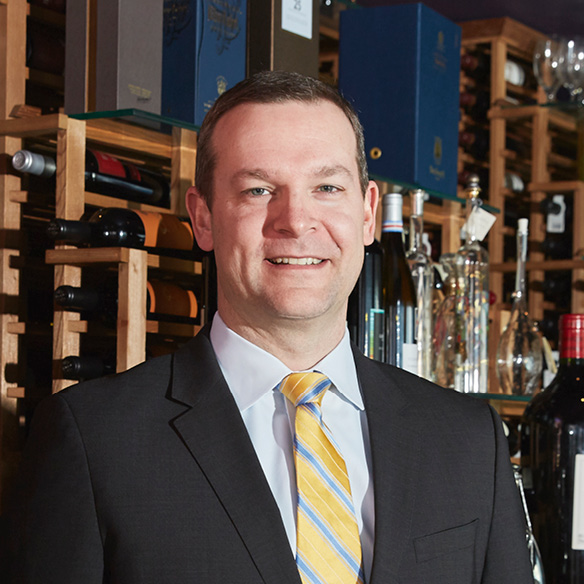 360 The Restaurant at the CN Tower
Cameron is a seasoned hospitality professional. He has received international training and designations in beverage and hospitality operations management, including the Wine and Spirit Educational Trust (WSET), and is the recipient of numerous recognition's for his achievements. His senior management experience includes noted Toronto restaurants Splendido and Nota Bene. As General Manager, Restaurants and Events for CN Tower's Food and Beverage department, Cameron is responsible for all aspects of front of house product and service and leads the team in their delivery of the 'Canada at our Best' service culture.
Chef John Morris
Executive Chef
360 The Restaurant at the CN Tower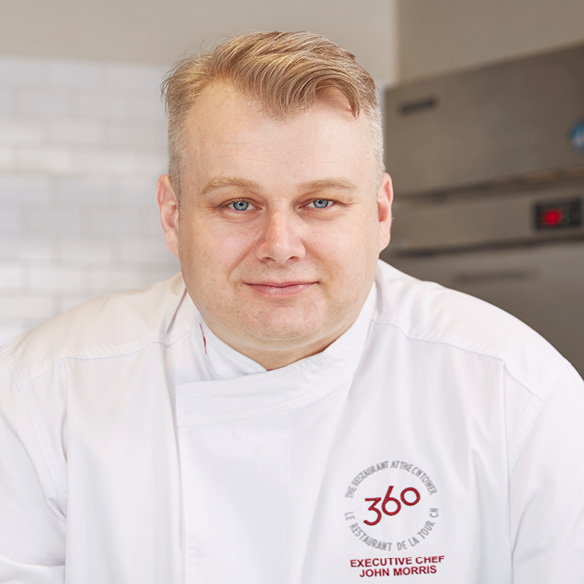 Chef John Morris was born in Bathgate, Scotland and raised in Ontario, Canada. During his professional career of over 20 years, John has had the distinct honor of being a part of four passionate and unique CAA Four Diamond award-winning culinary teams, including an apprenticeship at Canadian Pacific Hotels Lodge at Kannaskis in Alberta as part of the international bridage during the G8 summit in 2002, in an integral role with the opening team for Perspectives Restaurant and the Brookstreet Hotel in Ottawa (achieving the CAA Four Diamond award within three months of opening in 2003). After a culinary stage in Bermuda with renowned Chef Steven Gugelmeier, John joined the team at Caesars Hotel and Casino in Windsor, Ontario with Chef Raymond Taylor. He was Executive Sous Chef for Marriott Hotels International in Ottawa prior to returning to work with famed Chef Michael Blackie at the National Arts Centre of Canada in 2009, fulfilling the role of Executive Sous Chef and then being appointed as Executive Chef in February 2016. John is proud of his many achievements to date which include an individual Gold Medal at Toronto's Escoffier Society Culinary Salon (2009), NAC's silver medal win at the Ottawa regional Gold Medal Plates competition (2009); and bronze medal at the 2014 Gold Medal Plates competition in Ottawa.
Erika Bolliger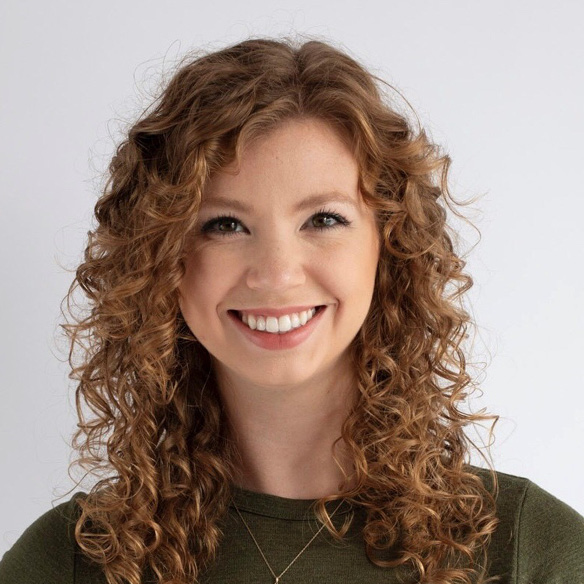 Ocean Wise
The Ocean Wise Seafood Program: The Ocean Wise Seafood Program is a conservation program that makes it easy for consumers to choose sustainable seafood for the long-term health of our oceans. The Ocean Wise symbol next to a seafood item is our assurance of an ocean-friendly seafood choice. With over 750 Ocean Wise partners and thousands of locations across Canada, the Ocean Wise program makes it easy for consumers to make sustainable seafood choices that ensure the health of our oceans for generations to come.
Grant Sparling
Chief Development Officer
Cowbell Brewery Co.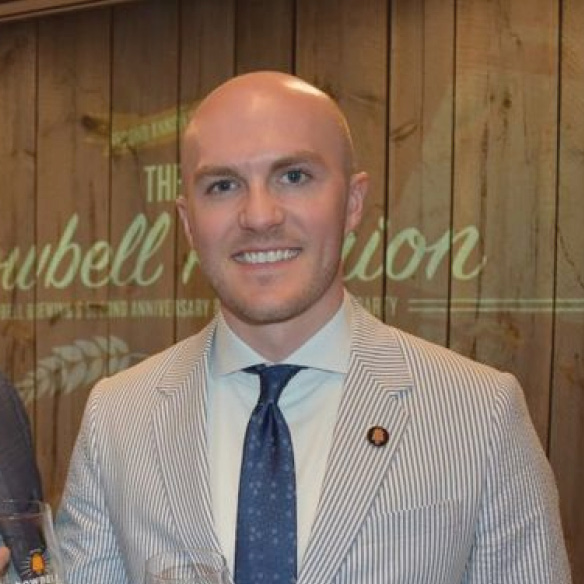 Grant is a 2015 graduate of Dartmouth College, Hanover, NH, with a Bachelor of Arts degree in Government and is a graduate Brewer from BrewLab, Sunderland, UK. At Dartmouth, Grant was Owner-Manager of ThirstD, an on-campus water delivery business and he was a two-team athlete. At age 18 years of age, he was named one of Canada's 'Top Twenty Under 20' for co-invention of a patented non-invasive influenza vaccine. Grand led the design and construction at Cowbell – Canada's First Design Build Destination Brewery.
Ian Vickers
Chief Operating Officer
Diversity Food Services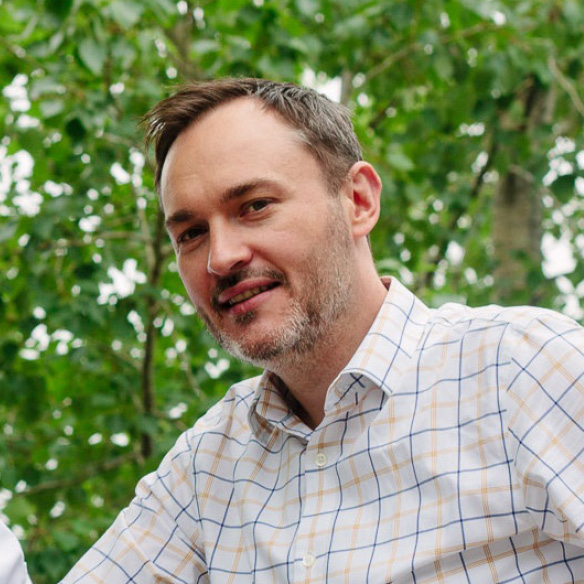 Ian started working with Diversity Foods in July of 2013 and was brought on as the COO. Prior to working with Diversity, Ian had never heard of a Social Enterprise or the multiple-bottom line business model. Ian's business acumen is the result of 20 years of experience managing within traditional hospitality organizations including WOW! hospitality, the McEwan Group, the Canadian Opera House Corporation and Oliver & Bonnacini Group. His commitment to rigorous and robust systems that support the daily operation of the business and his understanding that the operations should never be compromised to support the administration of a business, underpin why he continues to be successful in his role at Diversity. In April of 2017 Ian was invited to join the company's Board of Directors. In 2014 Diversity foods was LEAF II certified, in 2018 LEAF recognized Diversity as the 'Greenest restaurant over 10,000 square feet'. Since 2015 Diversity operations at the University of Winnipeg have been recognized by AASHE – STARS as Canada's most sustainable food service available on any post-secondary campus. Ian has a B.Comm from Ryerson University and Diplomas from Loyalist College and the University of Winnipeg.
---
Moderator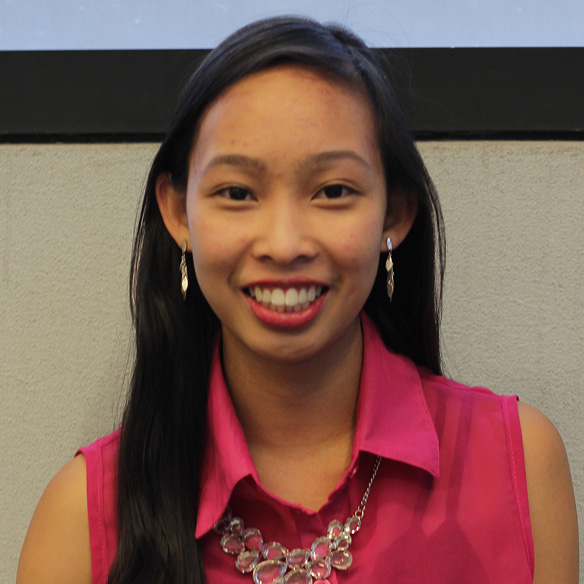 Elaine Li
Student Director of UGSRP
Undergraduate Student, School of Hospitality, Food & Tourism Management - University of Guelph
---
Thank you to our Sponsor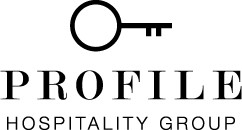 ---
Directions to the Symposium
OVC Lifetime Learning Centre, Room 1714, University of Guelph
University of Guelph address:  50 Stone Road East, Guelph, ON  N1G 2W1
---
Parking
Parking is free on campus after 5 p.m. Please park anywhere in the area avoiding any spots that say 'medical', have '24hr' signage or metered areas.
---
RSVP Registration
This is a free forum, but please let us know you are attending, complete registration at this RSVP link.
---
Questions
Contact:  Lisa Fodor (lfodor@uoguelph.ca)
---
University of Guelph Sustainable Restaurant Project (UGSRP) Blog
Visit the UGSRP Website